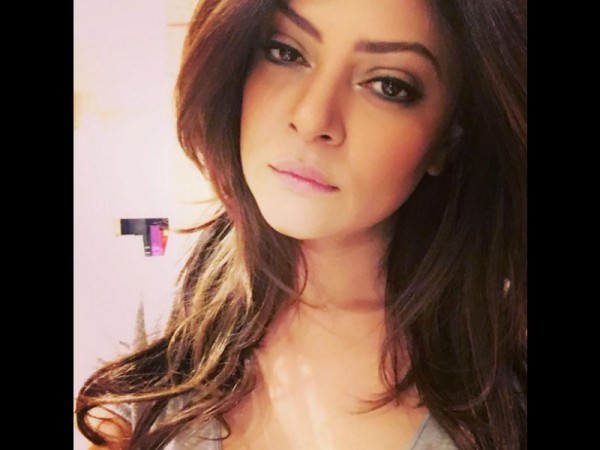 Sushmita Sen has been away from the big screen for quite some time now but the diva is in for a new challenge. The former Miss Universe shared a photo on Instagram, flaunting her abs.
Sushmita often teases her fans with some sizzling pictures. Now, she has shared a photo, where she is seen lifting her top, and giving fans a glimpse of her growing abs. The gorgeous actress did that in the sexiest manner possible.
Sushmita captioned the photo as, "#workinprogress Slowly but surely!!! I begin training again post all my travels to meet the body I want as my 42nd birthday month begins!!! let some SAY it can't be done..I'll keep it simple & just DO it!!! My body...My rules!! Every year I celebrate every line..be it on my body or on my face!!! I have earned them!!!"
Well, Sushmita seems to be highly determined to attain perfect abs, and we believe she will do it. The 41-year-old actress had earlier shared some pictures on Instagram that had grabbed much attention; more so for the captions.
She had captioned those photos with words that had suggested that Sushmita is again in love with someone. The first picture she had captioned as, "#discipline made #visible I feel #strong and take pride in sharing that strength with people who #inspire me everyday!!!! #YOU here's to 'feeling good'..it changes everything love you guys!! mmmuuuuaahh!! [sic]"
The next photo she had captioned as, "When 'He' tells you the most beautiful things and REALLY means them!! 'Being in love is one thing, BEING love is everything' #sharing a rare shy me!!! I love you..whatodo!!! mmmuuuaaah [sic]" However, she did not reveal much about the special "He" in her life. Check Sushmita's abs photo here.