Legendary Australian cricketer Shane Warne is back to his game again...his dating game. As per the latest reports, the match is hitting quite a crescendo.
The 48-year-old former Aussie cricketer, who has become quite a colourful personality following his retirement from the game, is hitting it off in a stunning fashion with Melbourne model Emily Sears. Warne's relationship with Elizabeth (Liz) Hurley in the past had made news worldwide.
Warne is everywhere these days...doing cricket commentary, analysing the matches as well as participating in a host of reality TV shows!
Warne has been dating Emily, 32, since March this year, and the relationship is being claimed to have become stronger since June. Off late, the lovebirds have come closer than ever to each other.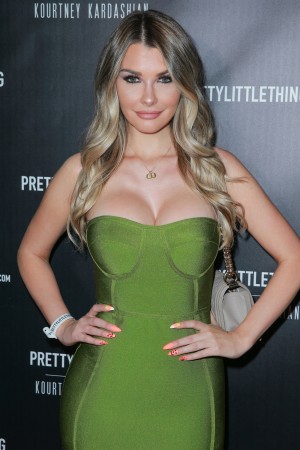 It's all happening in Australia!
Stunning beauty Emily, meanwhile, is also an Instagram superstar with close to 5 million followers. Her posts get hotter with every passing day.
Her Insta bio features the quote: "Everybody says sex is obscene.The only true obscenity is war" by Henry Miller.
Shane Warne's previous relationships
Warne married Simone Callahan in 1995. They had three children together -- Brooke, Summer and Jackson. The couple got divorced in 2005.
Warne then got involved in a romantic relationship one of the most-gorgeous English actresses Elizabeth (Liz) Hurley. They got engaged in 2011, but split just two years later.
Warne was also linked to having been in an affair with young American student Kathryn Long as well as model-turned-DJ Emily Scott.