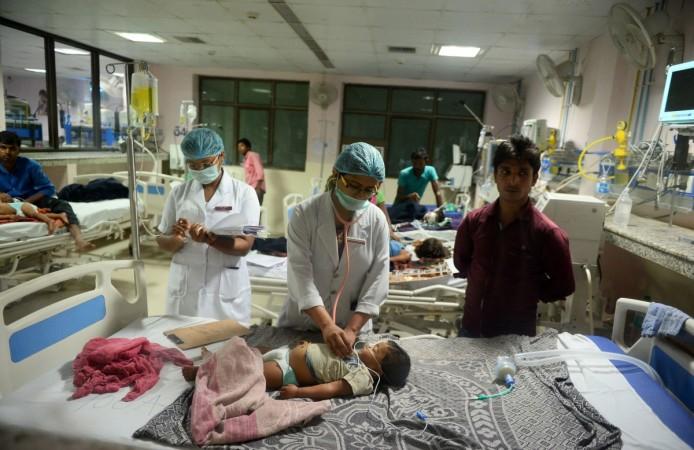 The Gorakhpur Baba Raghav Das (BRD) Medical College is back in the news again and yet again it is for all the wrong reasons.
This time 58 children died in a span of four days— between Wednesday midnight to Saturday midnight— said Community Medicine Department head Dr DK Srivastava
Among the 58 dead, 32 infants were less than one month old and 26 infants were over 1 month of age.
The death toll was 30 as of Friday night with 15 deaths being recorded in the Neo-Natal Intensive Care Unit (NICU) and 15 in Paediatric intensive Care Unit (PICU).
However unlike last time, the cause of the infants' death is not the lack of oxygen.
"Out of the 30, 15 children were younger than one month. If children younger than one month are not treated urgently, their mortality rate increases. Six kids died due to encephalitis, while the others died due to various reasons," Srivastava was quoted as saying by ANI.
Encephalitis is inflammation of the brain caused due to bacterial or viral infections which leads to headache, fever, confusion, vomiting, seizures and even hearing problems.

Earlier in late August, 70 children had died in a span of 72 hours due to various health ailments including encephalitis, health complexities in newborns, pneumonia and sepsis and most of all the lack of oxygen.
The then college principal, the in-charge of the neo-natal ward, a few clerks and the pharmacist were sacked for negligence.
In the same month, 50 other children died between August 7 and 11.