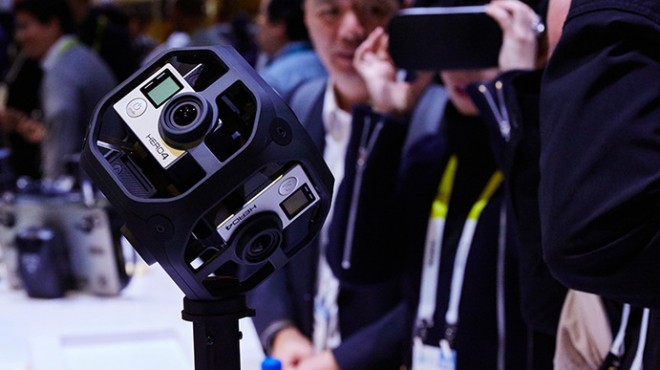 VR is definitely not another passing fad. Why else would 360-degree video hardware be so ubiquitous? GoPro recently unveiled the Omni, a rig that, with only six GoPro cameras, will give you 360-degree video.
The Omni was initially announced at CES 2016 in January and though the company partnered with Google and launched the $15,000 Odissey first, the Omni is expected to be much cheaper than the Odissey. However, the fact that it needs six GoPros to get started, which could cost anywhere between $2,400 and $3,000, may not make it an easy buy for many.
The other options users have are third-party rigs, like the Freedom 360 that costs only $500 for the rig minus the cameras. Or users could even 3D print their own rigs. The only thing one might have to worry about is tolerances. Being a product from GoPro's stables, the Omni promises seamless video and also saves you the trouble of syncing the cameras. The video produced also works seamlessly with Kolor, the VR solutions software that GoPro acquired, Engadget reports.
Engadget also reports that once the Omni is available in the market, users can either pick one up with the six GoPros or, can buy just the rig and use their own cameras for shooting video. The only thing missing though is the ability to shoot under water.