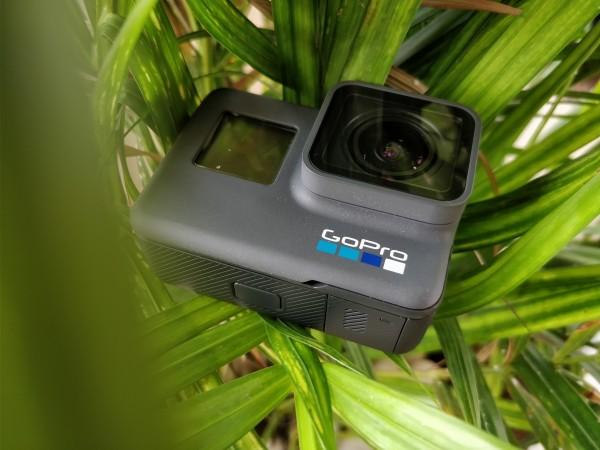 Marred by layoffs, recalls and discontinuation of its Karma drone product line, GoPro has managed to keep its untethered focus on action cameras. The latest one to join the GoPro Hero line is the Hero6 Black, which was launched in January to offer adrenaline junkies with a chance to capture their daring experiences.
GoPro Hero6 Black is the ultimate action camera money can buy. With some interesting upgrades over its predecessor, the Hero6 Black can find many takers. We had the chance to test the critically-acclaimed action camera and here's our take on why Hero6 Black is a relevant choice at a time when smartphone cameras are better than ever and the phones are rugged with decent waterproofing capabilities.
The Looks
If you've owned or used a Hero5 Black, you'll probably won't feel much difference in the way Hero6 Black looks. But that's not such a bad thing. By keeping the core design elements intact, all your Hero5 accessories won't go to waste, and only a GoPro owner knows how hard it is to depart from unusable accessories while upgrading to a new GoPro. With Hero6, you can let that fear stay aside.
GoPro Hero6 Black is tiny and light-weight and it offers 10meters of water resistance without a case. Besides the physical buttons on the top and side, there's a touch-screen for you to navigate with ease.
We had no problem swiping from one setting to another, but it's the tiny controls in the corners that can be challenging at times. But the basic settings are at the front and center - swipe down for
Wi-Fi and other settings, swipe left to right to access media and swipe right to left for auto controls.
Overall, the design and ease of use in the Hero6 Black are as good as it gets.
Lights, Camera, Action...
Action cameras are not for everyone, but those who are used to it cannot live apart. GoPro Hero series, over the years, have proven their worth and it's time Hero6 Black to take that legacy forward.
Despite keeping the looks of the camera intact, GoPro has made some significant changes under the tiny hood of Hero6 Black. Let us introduce you to the all-new GP1 chip, which is a holy grail for shooting better videos. The Hero6 Black can now record 4K at 60 frames per second, which is a step up from the 30fps in the Hero5. What does this mean? Well, your videos will appear smoother with an extra bit of detail. And we can vouch for the 4K shots at 60fps to be extraordinary.

That's not all. The Hero6 Black can record some kickass slow-mo videos at Full HD 240fps. That's twice as much as the Hero5, which maxed out at 120fps. The dynamics and detail are as accurate as it gets in the Hero6 Black slow-mo recording and it adds value to that holiday video where you want to highlight some special moments.
The 12MP camera sensor gets most of the job done with ease, and the most advanced stabilization any Hero camera has got till date makes Hero6 Black the ultimate choice. In our sample tests, videos and stills shot during the day were vibrant and accurate. We relied mostly on the GoPro Karma Grip, which mitigated any shakes caused by jittery hands. Even without the GoPro gimbal, the videos appeared decent, but at 4K the shakiness is hard to miss.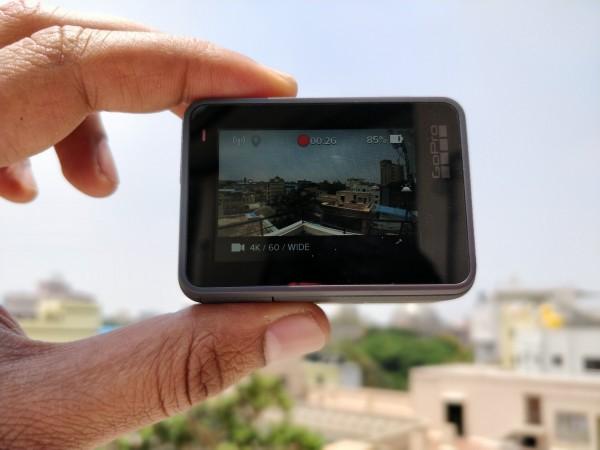 As for the downside, the low-light imaging on the Hero6 Black isn't perfect. The grainy noise in low-light images and videos is hard to miss, which can be a turn off for many night campers.
But if we are rating the Hero6 Black based on its stability and camera performance in dire situations, there's barely a suited alternative for you.
A few samples straight out of Hero6 Black camera roll for you to judge freely:
Sharing struggle
The struggle of transferring and editing videos shot on GoPro is real. But the company has fixed that over time and with the Hero6 Black it is a breeze. Firstly, the GP1 chipset enables the Hero6 Black's Wi-Fi to be incredibly fast, and it lets you transfer files at over 5GHz. Uploading your 4K videos is not going to gobble up your precious vacation time anymore.
It's a no-brainer to use Hero6 Black without an app. Pair the camera with your smartphone or tablet using GoPro and Quik Stories app to make the most of your camera.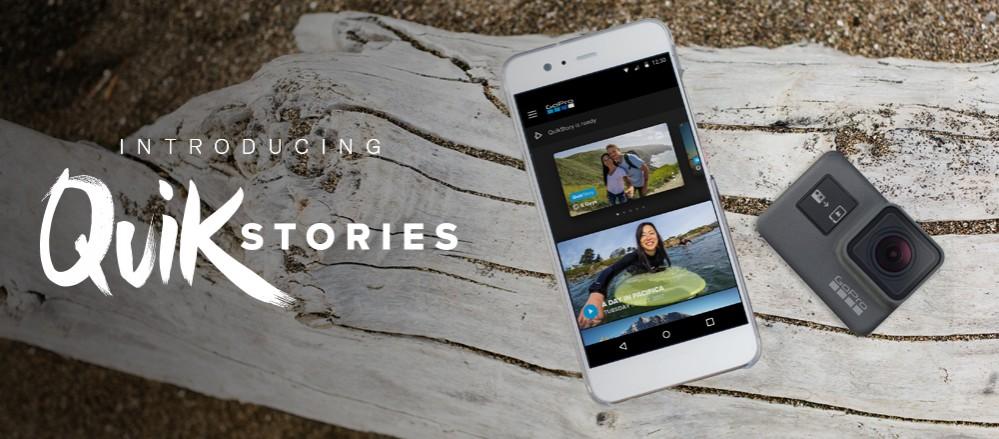 GoPro app connects to your camera and gives you all the controls on a familiar smartphone interface so you do not have to fiddle with the 2-inch display on the Hero6 Black anymore and a much bigger preview while shooting.
The Quik app is a boon and lets you create some great short movies using pre-defined themes in a matter of minutes. Once a video is ready by adding effects like slow-motion and music tracks, you can share instantly on social media platforms.
The challenge of capturing videos, transferring massive files to PC, editing and then sharing is a thing of the past. GoPro Hero6 Black with its blazing fast transfers and ease of editing is an ultimate action camera for those who are always on the go.
Can it last?
GoPro action cameras, or any action camera for that matter, aren't known for their battery life. Is GoPro Hero6 Black different? Not so much. If you're relying on the built-in battery that comes with the Hero6 Black, you'll be left without power after about an hour and a half of continuous shooting.
If you can learn the knack to preserve battery by turning off when not needed, the Hero6 Black use can be extended, but don't add too much mileage to that.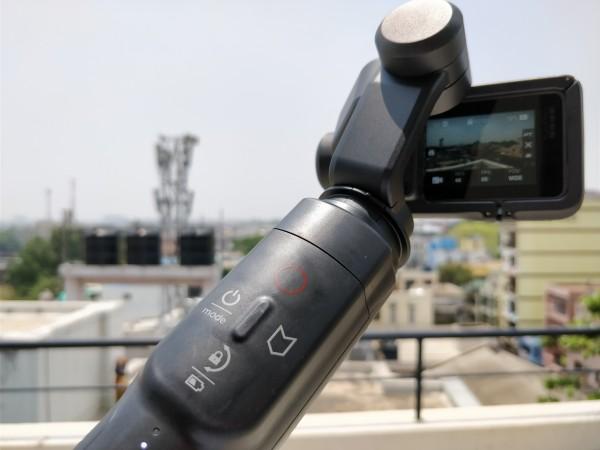 It's best to carry a power bank and the USB Type-C port enables fast charging, so there's a potential balance. A spare battery can also go a long way to add extra hours on the Hero6 Black.
We had the GoPro Karma Grip, which charged up the Hero6 Black for a really extended session. So the gimbal is not only a video stabilization accessory but also a must-have for your excursions. Without it, the Hero6 Black is pretty much like the Hero5 Black at its best.
The Karma Grip comes with its own limitations such as lack of important controls on the gimbal and 180-degree rotation neck.
The final word
GoPro Hero6 Black, in all its glory, doesn't come cheap. While it was launched at Rs 37,000 in India, it can now be purchased for around Rs 30,000. But the question is whether it's worth buying or not?
From what we learned from our time with the Hero6 Black, it's worth investing if you are an adrenaline junkie. The ease of mounting the Hero6 Black pretty much everywhere trumps the rugged smartphone cameras any day. Not to mention the 4K and ultra-fast transfers and edits, which adds more value to the Hero6 Black.
But the challenge of short battery life is worth thinking over, but it's not something a spare battery can't fix. In our view, the Hero6 Black is worth upgrading from Hero5 Black as you won't have to ditch any of your accessories and you get the ultimate upgrades in terms of hardware.