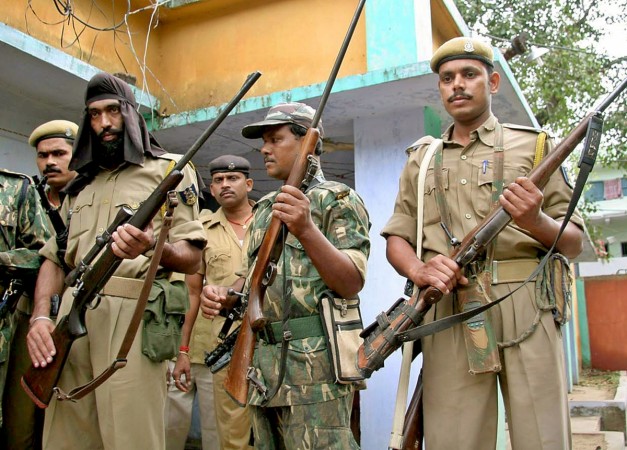 Six people were arrested in the Gopalganj hooch tragedy in Bihar that claimed the lives of 16 people while 25 police officers were suspended for negligence of duty. An FIR was also registered against 14 people.
The deceased had allegedly consumed poisonous liquor. Most of the victims are believed to have consumed poisonous liquor from the Khajurbani area on Aug. 15. The police also seized around 300 litres of country-made liquor during several raids carried out in the area, the Indian Express reported.
According to the report, the Patna Medical College and Hospital records suggest that one of the victims "bled from the eyes" -- a common symptom of drinking poisonous country-made liquor.
Bottles were found from under mud floors of verandahs, courtyards and backyards of houses and also from rivulets during the raids. A liquor manufacturing unit was also found hidden behind shrubs. A hundred bottles hidden behind three to four feet deep trenches were seized from just one house. Three brothers – Sanjay, Dhananjay and Kanhaiya – who reside in that house are among the six people who have been arrested.
Thirteen people had died under mysterious circumstances in Gopalganj, Bihar, on Tuesday night. The police had detained four people and also seized huge quantities of country-made liquor from the area. The death toll later rose to 16.
The police and excise department officials claimed that several raids were carried out at Khajurbani. However, local residents have a different story to tell. "At times, we would see police drinking with the Pasis. How can there be arrests when you are so friendly with the police," a resident was quoted by the daily as saying.
"So far, it is not clear what exactly caused the deaths in Gopalganj. If it is due to the consumption of spurious country-made liquor, as reported, the culprits will not be spared. The culprits will be punished as per the new excise law," Bihar Chief Minister Nitish Kumar told reporters on Thursday.
"The state government has to take serious note of the incident... People have to be vigilant as police checking is not possible everywhere," RJD chief Lalu Prasad told the IE.
The Bharatiya Janata Party also hit out at the Bihar chief minister saying that "prohibition can be effective only when there is a rule of law."