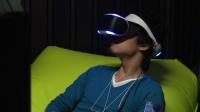 When the whole virtual reality scene boomed into existence back in late 2012 via John Cormack and his dream of an updated BFG version of Doom 3, the idea of a future where the world is hooked to its own VR headsets seemed like a big reality. Fast forward to 2015, big strides have already been taken in the virtual reality sector.
One of the major companies to have tapped into the technology in its earlier days was social media mogul Facebook, when Oculus VR was acquired by the company for a staggering $2 billion in March of 2014.
And as far as a detailed view to the deal is concerned, the company was paid $400 million in cash, $1.6 billion in Facebook stock, and an additional $300 million that was subject to Oculus VR meeting certain financial objectives in a deal that was expected to close in the second quarter of 2014.
However, with Facebook already getting ahead in the VR races, it seems like the next big company to have taken note of the tech is search engine giant and Android maker Google.
Reports are now suggesting that Google has brought together a team of engineers to assemble a version of the Android operating system that will power virtual-reality applications, according to two people familiar with the development.
The sources have claimed that Google has gathered "tens of engineers" and other employees working on the new project. Google is planning to freely distribute the new operating system, according to them.
The new deal also seems to impersonate the policy that made Android one of the most popular operating systems for smartphones, powering more than one billion phones across the globe. And moreover, Google, with this new version of Android, wants to make more of a presence, the kind it expected initially from Android Wear.
"The project is speculative, because no virtual-reality devices are yet shipping in large numbers. But game companies, filmmakers and others see huge promise in the field," states WSJ in the report. "A Google spokeswoman declined to comment."
But why jump to virtual reality from hardware?
Going by common sense, the space available in terms of hardware is always limited. And even though you get spaces worth gigabytes and terabytes all around you, it still is limited and will eventually run out. The cloud, on the other hand, is a far more flexible option if you have big projects in mind.
As far as the present day technology is concerned, we are moving head on into a new and exciting world, and according to experts, the virtual reality scene was always supposed to be a part of it. Facebook founder Mark Zuckerberg saw its potential early and invested, and now Google has found a similar calling.
The battle is in the VR sector is about to heat up. Stay tuned for more updates.