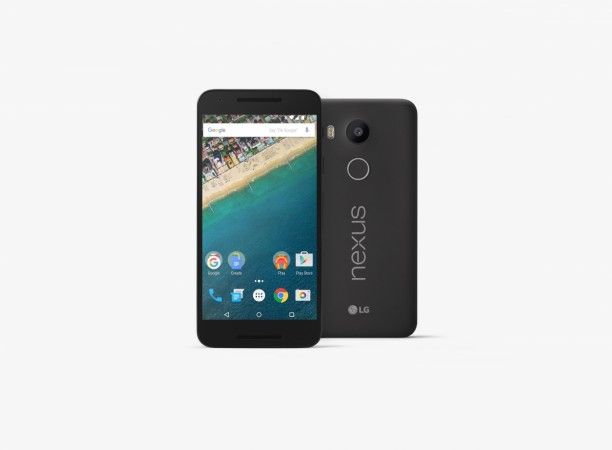 Google announced Monday that its mobile carrier service – Project Fi – would be available without invites, allowing anyone in the U.S. to sign up for the programme, which is currently supported on the latest Nexus devices. The Mountain View, Calif.-based Internet search company is also offering the Nexus 5X at a discounted price exclusively for the Project Fi subscribers.
With the public launch of Project Fi, Google has ended the 10-month invite-only test run for its mobile service and marked its foray into the competitive carrier market, which is led by AT&T and Verizon in the U.S. The web giant has partnered with T-Mobile and Sprint to offer best signals to its users by seamlessly switching between the two carriers for strong signals. In case the cellular signals are weak, Project Fi connects to the available public Wi-Fi to deliver a faster internet connection.
"We're excited to be exiting our invitation-only mode and opening up Project Fi so that people across the U.S. can now sign up for service without having to wait in-line for an invite," product manager Simon Arscott said in a blog post Monday.
Since it is mandatory to have a supported device to use Project Fi, Google is offering its recent Nexus 5X for just $199 instead of its regular price of $349. Google's other phones – Nexus 6 and Nexus 6P – are compatible with the company's own mobile carrier solution.
Like other carriers in the U.S., Project Fi offers talk, text and data services for as low as $30 a month, which includes 1GB data and unlimited calls and text. What's really exciting about Project Fi is its data plan, which charges depending on the usage. If a customer users 1GB of data in a month, $10 will be added to the base amount of $20 (for unlimited calls and texts), $20 for 2GB and so on. But if the subscriber users only 1.5GB, Google will charge $15 despite its $10 per GB plans.
Google tested the Project Fi project with limited customers over the course of 10 months and found it was used to its full potential. In the company's official blog post, Google said more than 15 percent of Project Fi customers used cellular data in 110 out of more than 120 supported countries without paying extra for roaming. Project Fi's integrated Wi-Fi Assistant connected over 50 percent customers to public Wi-Fi on a weekly basis and it also helped users monitor their average data usage.
Google has a support line via phone, chat and email, which guarantees a quick response and solutions to users' problems.