First, there were modular kitchens. Now, we are set for modular phones. Just like cooking buffs look for an opportunity to add stuff to their modular kitchens; soon, nerds like us will be able to decide on the modules we want for our new phones. Amazing!
This new build-it-yourself project is gaining momentum behind the closed doors of Google. You could even see it as Google's way of telling its fans that designing their own phones shouldn't make them break a sweat.
Project Ara is part of the Advanced Technology and Projects (ATAP) group, and is also the remains of whatever Google retained after its sale of Motorola Mobility (to Lenovo). The idea here is to offer an open-source smartphone hardware platform. To begin with, users wanting to be a part of this modular utopia will start off with the base hardware, known as an Endo.
However, last year many details related to Project Ara surfaced with rumors and leaks flowing in abundance. But, since not everything you see or hear on the Internet is true (big shock, eh?), here are the five most intricate things we know about Project Ara.
An Upgraded Platform
Sure Android doesn't support a modular supported-platform as of now, but there have been talks in the past that the operating system is on the verge of upgradation to support it. What kind of support are we talking about here? And how will the platform be different from the native Android platform we are so used to? Honestly, we don't know. But take hope from the fact that there's even an expected release date for the new platform in early 2015.
Boatload of Functionalities
Rumors related to Project Ara are flying faster than the ball from Messi's boots, and according to one of them, there's apparently no real limit to the number of functionalities a developer can introduce into a single module of the phone. Moreover, reports even claim that there's nothing as such as a specified place for a certain feature. Anything that fits into the module's physical constrictions will do just fine.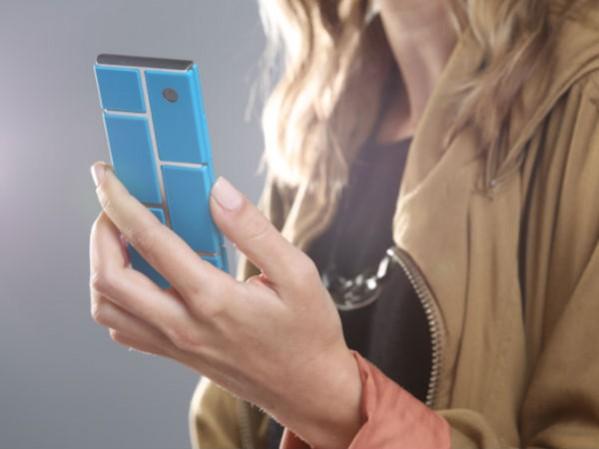 Know Your Modules
To be perfectly honest, Google's Project Ara is a carefully-hidden technology we intend to know more about. However, the apparent lack of details is something that restricts us. Nonetheless, going by whatever little we do know of the technology, the phone's "skeleton" should be connected by feature tiles, known as modules. The phone's skeleton (or the Endo) will be connected by electro-permanent magnets and powering the magnets "On" will see electrical pulse, creating a bond between the Endo and module. Similarly, on hitting "Off", the magnets will release the bond so that you can replace the module.
Buying Modules
While we aren't in the position to speculate on anything, there have been rumors that as soon as work on Project Ara is done, Google will have an e-commerce site ready for the purpose, and that it will work alongside the Google Play store. This new e-commerce site will allow you to purchase modules online, with preferred recommendations for newcomers.
Why should You Be Interested?
Since this is a modular phone, reports state that a single Project Ara smartphone should last the user at least five years. And, considering the fact that Android phones often have problems sustaining the work load for so long, a five years time-frame is more than you could bargain for. So instead of investing on a new phone, you could actually invest on a newer module for the handset.