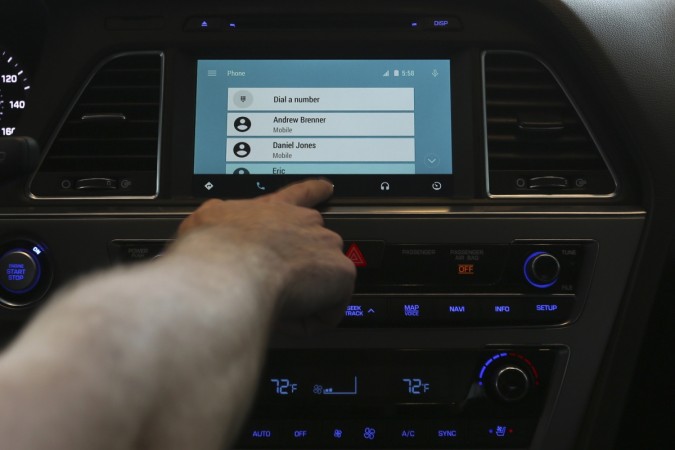 After taking a prime spot in powering smartphones and smartwatches, Google is now taking the next logical step to enter the automobile arena. This new space is also being explored by other tech giants like Apple and Microsoft, who are integrating their own infotainment systems into cars.
Google wants to go a step further by developing a new version of Android that is built directly into cars, according to sources who spoke to Reuters about the ongoing project.
Google has already entered into the automotive space with its current Android auto software, which is dependent on a smartphone for accessing information such as maps, music and more. The current software comes with the latest version of its smartphone OS and needs a phone to be plugged into the compatible car's infotainment system for internet access. Google already has several automobile partners and the technology will debut in 2015.
But the new Android project, referred to as Android M, is entirely different from Android Auto, sources say. According to Reuters, Android M will be integrated directly into cars eliminating the need for a smartphone to be connected to access the internet. This project, if true, will strengthen Google's position in the new market where it directly competes with Apple.
"Direct integration into cars ensures that drivers will use Google's services every time they turn on the ignition, without having to plug in the phone. It could allow Google to make more use of a car's camera, sensors, fuel gauge, and Internet connections that come with some newer car models," Reuters pointed out.
Google hasn't commented on the leaked information yet, which means it's still a rumor with no guarantee it will reach fruitation anytime soon. But it seems quite reasonable for Google to explore new areas with its dominant Android ecosystem. All technical details aside, Google has a mysterious name for its new Android version and there will likely be a lot of guessing for what the letter M stands for in Android M.
Sources also added that Google will roll out its new Android M into cars in about a year or so, but there are no specific details on the new launch yet.