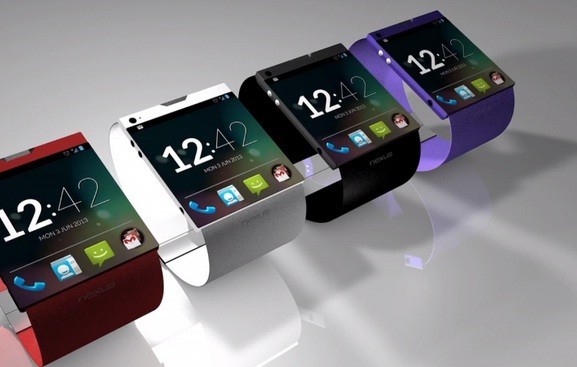 The much-anticipated Google watch is reportedly undergoing final touch-ups and tweaks as the gadget is set to be officially unveiled soon.
The watch is in its last-stage optimisations and will be Google Now-centric, which means most of the work is expected to be implemented through voice commands.
A few features from the Google Glass eye-gear could also be added to the watch. A dedicated button to answer users' queries is expected to be sported on the device. The watch will reportedly tether a smartphone and all functions will be performed via the phone. The stand-alone functionality of the device is still questionable.
Some of the features expected to arrive with the Google watch include:
-Automatic Card pop-ups
-Cards such as Time to get home
-Calendar Alarms
-Emails
-Texts and Messages
These features can also come as a push notification feature from the smartphone to the watch.
One of the most important aspects of the device is its battery capacity. It seems like Google is working hard behind the watch's battery life. The inclusion of the Bluetooth 4.0 Low Energy in the watch might help in saving some hours in the wrist gear.
A potential release date for the Google watch has also been revealed by Seth Weintraub from 9to5 Google. "Google will announce a Nexus watch, codenamed Gem, likely together with the KitKat announcement. The date I have, which once again, is about a month old, is also October 31st,"he confirms.
In related news, Google is said to face a backlash over the endorsement policy change which enables the tech firm to display comments and follows users from Google+ along with their face on the ads which will be seen by billions across the globe.
Many users have swapped their faces from their profile photos in exchange of Eric Schmidt's face (Google's head).
Google has, however, mentioned in its "shared endorsements" policy, which starts from Nov. 11, that people can opt out from the programme and their comments and follows will no longer be visible to others.
Facebook faced a similar criticism by users over a programme - Sponsored Stories, in 2011, a legal action on which resulted in the social website to pay $20 million as compensation to its users, reports BBC UK.