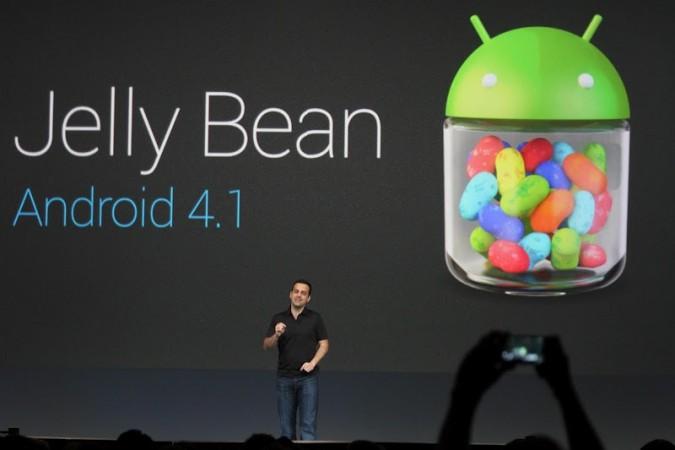 Software giant Google started rolling out its latest operating system Android 4.1 Jelly Bean this week to Samsung Galaxy Nexus, which was the first smartphone to have shipped Android's flagship Ice Cream Sandwich operating system last year.
Galaxy Nexus HSPA+ device users are the first to receive the Jelly Bean update, while non- HSPA+ handset owners will have to wait for a few more days for Google to complete its over-the-air software update process. It may even take a while before the latest OS will be offered through Google's play store.
Android users in US, UK and other European countries will be fortunate to get their hands on the latest Jelly bean OS, which comes with improved voice search features that are often touted as Google's strong response to Apple's Siri.
"Jelly Bean also features a redesigned search experience, with a new user interface and faster Voice Search. You can type your query or simply ask Google a question. Google can speak back to you, delivering a precise answer if it knows one, in addition to a list of search results," officials posted on Google+ Nexus page.
Google said that the new OS includes new features which make everything feel fast, fluid, and smooth. The company has also introduced Google Now, which is an automated app that provides information on weather, traffic, and even game scores.
"Google Now is also part of the updated Google app, getting you just the right information at just the right time. Google Now tells you today's weather before you start your day, how much traffic to expect before you leave for work, or your favorite team's score as they're playing. There's no digging required: cards appear at the moment you need them most," said Google.
Galaxy Nexus HSPA+ device owners will receive an alert about the update over the next several days.
Android 4.1 Jelly bean is poised to hit Galaxy Nexus, Nexus S, Motorola Xoom and Nexus 7 later this month; while Galaxy Note 2 is expected to hit the shelves in August with Jelly Bean onboard.