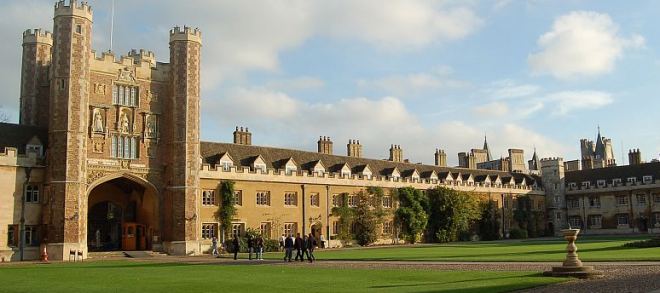 In olden times, a decade or so ago, finding out information about universities would mean a trip to the campus or getting a copy of the prospectus. Course requirements and eligibility criteria were creatively put together in a booklet format to attract prospective students. Photographs featured in the prospectus would have groups of students sitting in an idyllic green-grass-campus setting.
But with competition among universities hitting the roof, these havens of knowledge are trying hard to lure prospective students, especially overseas ones, at the click of a mouse button.
The international student market has more than doubled since 2000 and has become highly competitive and attractive. International students are worth £7 billion each year in the UK alone, according to a BBC report. However, most of the post-graduate courses in the UK have a majority of non-UK students, which in turn brings in more income to the universities.
The university website has become the modern day prospectus. So which universities get the most hits or page views? According to Google's internal search data for 2014, universities in the USA received more searches from abroad from any other country. This means that the US has perhaps regained its position as the world's biggest market for international students, BBC said.
The UK was closing in on the US, being the second biggest destination for international students with 26% searches. Canada takes the third position in the search data with 8%.
The period between 2008 and 2014 witnessed an increase of 9% searches related to UK varsities.
Over the span of a decade, Canada has increased the intake of international students by 80% according to UNESCO figures, and Canada appears ahead of Australia, Netherlands and Germany.
China remains the biggest exporter of international students, although it does not hold any interest as a destination for the international students. India is second only to China in exporter of students. However, between 2010 to 2014, the proportion of searches related to universities in the UK from India fell almost 10%.
Perhaps the slump in the numbers is due to the student visa issues in the UK, according to a Google report. The winners were the US and Canada.
Following a violent attack on Indian students in 2014, the proportion of searches from India about Australian universities fell by 25%.
Universities have to keep up with the changing technology trends used by young students if they are to attract them, says New York-based World Education Services.
There is also a strong trend towards students wanting to engage with universities through social media which is seen as an important influence on decision making, BBC noted.
"In the incredibly competitive market, the institutions must reach out to the student, increasingly online. Our research tells us that the student experience is a key influence", says Gordon Slaven, Head of higher education at the British Council.