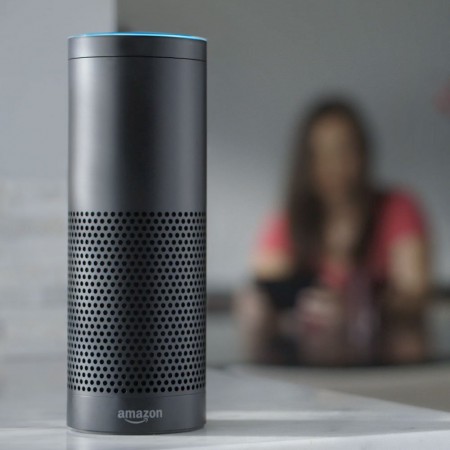 Smarthomes seem to be the next big thing in the technology world and Amazon Echo seems to be making waves. Not one to be outdone, the engineers at Google have been reported to be working on a competitor, codenamed "Chirp".
Recode reported that the new portable wireless speaker powered by an AI assistant, presumably the same one found on Android smartphones, and will resemble Google's OnHub wireless router.
According to Recode, the speaker will not be ready in time for Google flagship I/O developer event, but will definitely be unveiled later in the year.
Amazon's Echo responds to voice commands and neatly integrates into a smarthome where devices are interconnected. From controlling the temperature via a connected thermostat to playing music at the users' request, the Echo is like Jarvis from the "Iron Man" movies, only, not capable of commanding a bunch of city-destroying suits to go save its maker.
If Chirp is expected to be anything like the Echo, then Google will need to program significant updates to its current voice-based search assistant, and Google just might do that. In the company's Founders' Letter, CEO Sundar Pichai highlighted Google's efforts in the domains of machine learning and artificial intelligence, adding that the company has put together one of the best AI teams and "recent breakthroughs will allow [Google] to do even more."
"Looking to the future, the next big step will be for the very concept of the "device" to fade away," Pichai wrote. "Over time, the computer itself—whatever its form factor—will be an intelligent assistant helping you through your day. We will move from mobile first to an AI first world."
While Chirp may not make an appearance at I/O, the chances of Google talking about its progress with its voice assistant are a little higher.