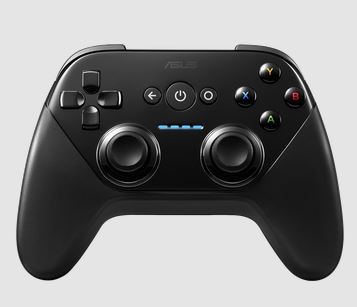 Google launched its Nexus Android TV device in October, 2014, along with Nexus 6 smartphone, Nexus 9 tablet and Android operating system's new version Lollipop 5.0.
And now Google has launched the essential controller for Google TV. Shaped like a normal gaming console controller, this would be the most essential accessory of Google TV.
It looks like a circular tiffin box and can be connected via HDMI to your TV unit, and can be used to watch archived media and Google casts. Along with these, it can be used as an optional game controller.
Featuring two analog joy sticks and a D-Pad on the left, Google Gamepad looks quite similar to XBOX or PlayStation 3 controller. Like them, it also features A, B, X, Y buttons on the right and a trio of navigation buttons in the middle. It also features two bumpers and triggers too.
Connecting this device to Google Play can give you good gaming experience like any other hardcore gaming console system.
Nexus player runs on a 1.8GHz Intel Atom powered CPU, PowerVR GPU along with 1GB of RAM and 8GB of in-built storage. The player also needs a WiFi connected place to play along.
There are a few android-based players already available which offer great experience. But Nexus-branded devices have always been more popular because of Google's direct support, quick software availability and raw user Google experience. We wish this device repeats the history too.
However, both the devices are yet to be launched in India.