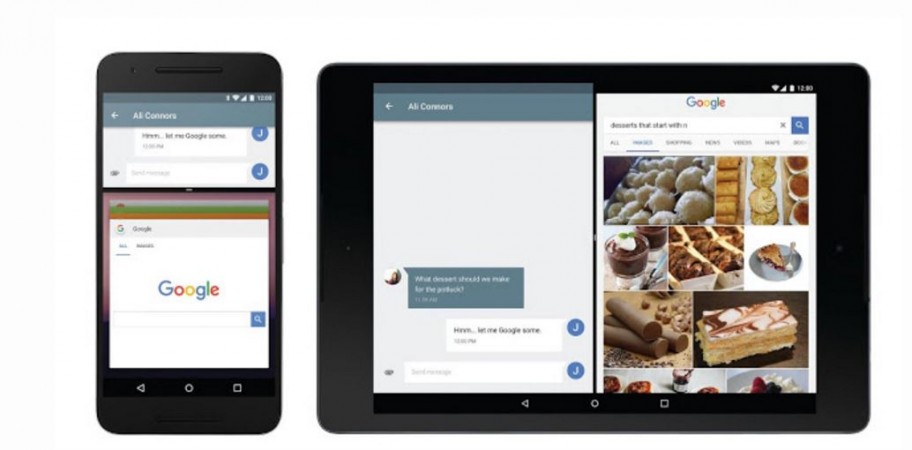 Search engine giant Google has rolled out the company's 2016 series mobile OS Android N preview edition.
This is a developer version exclusive to registered programmers and for the company has, for the first time, released the OS via OTA (Over-The-Air) for ease of installation on the device.
"Today we're happy to announce a Developer Preview of the N release of Android! We're doing something a little different this year by releasing the preview early... really early. By releasing a "work in progress" build earlier in development, we have more time to incorporate developer feedback," Dave Burke, VP of Engineering, said on the official Android Developer blog.
"Also, the earlier preview allows us to hand off the final N release to device makers this summer, so they can get their hands on the latest version of Android earlier than ever. We're looking forward to getting your feedback as you get your apps ready for N," Burke added.
As far as features of Android N are concerned, it is said to come with multi-window (aka split screen) support, Direct Reply Notification, Bundled Notification, much improved Doze power saving feature and Java 8 language support.
The company has confirmed that Android N beta updates will be released once every month (four or six weeks). Google intends to release five previews before officially releasing the update to the public in the third quarter of 2016.
Interested users can now apply for Android Beta program. Here's how to enroll:
[Note: Nexus 6, Nexus 9, Nexus 5X, Nexus 6P, Nexus Player, Pixel C and General Mobile 4G (Android One) are only devices eligible for Android N Beta program]
Step 1: Log in to Android N Beta program webpage [HERE]
Step 2: Choose the devices you want to receive the Android N updates
Step 3: Click Enroll, read and agree to the terms of service, and then click OK
Once you've enrolled, your device will soon receive an OTA update. In most cases, you will not need to do a full reset of your data to move to Android N, but it's recommended that you back up any data you don't want to lose before enrolling the device.
To check for OTA update, perform the following steps:
Got Settings >> About phone >> check System updates
The users will get update notification and then select download and install the OS. The phone will automatically reboot and the Android N preview will be installed.
The company has stated that after the conclusion of the Developer Preview assignment, programmers' enrolled devices will receive an official public version Android N update.
If the developers wishes to quit from the preview programme mid-way, they un-enroll their devices from the Android Beta program at any time from the Android Beta site. Before un-enrolling, programmers are advised to back-up the data on the device.