The two Google Pixel series iterations (2016 and 2017) have set the benchmark for camera phones during the respective years. Reports are now emerging that this year, the search engine giant is reportedly going to take a notch up in the Pixel 3 series.
Google's upcoming Pixel 3 and the Pixel 3 XL are expected to come with two cameras, the first time the company is embracing dual-shooters for its phone series since its conception.
In 2017, despite the competition boasting dual-snappers offering crowd-favourite Bokeh blur effect in their products, Google managed to trump them with Pixel 2, which housed a just single 12MP sensors and industry standard-setting Visual Core chipset.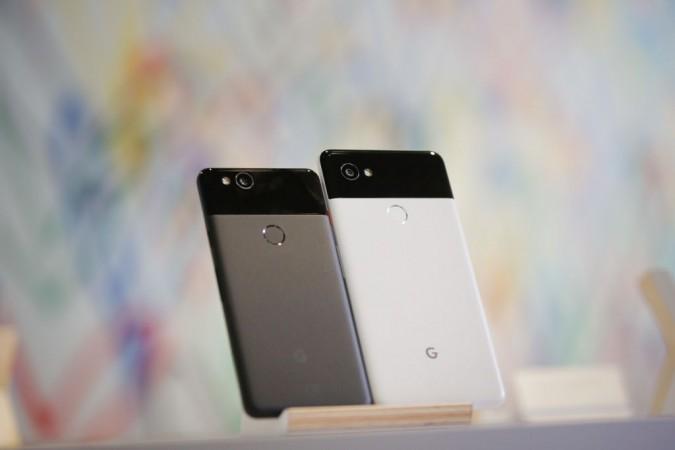 This time, Google has decided to go for two cameras on the front. Considering how well the company had optimised the photography in the previous two iterations, we expect the Pixel 3 series to blow us away. If 9to5Google's informants are to be believed, the upcoming Google phones will boast Super Selfie feature that is certain to set a new standard in the industry.
However, the Pixel 3 and the 3 XL will also have a solo lens on the back. Fans need not fret over the resulting image quality, as Google will be incorporating second-generation Visual Core chipset that will offer the ultimate HDR+ image and would take low-light photography to an all new level.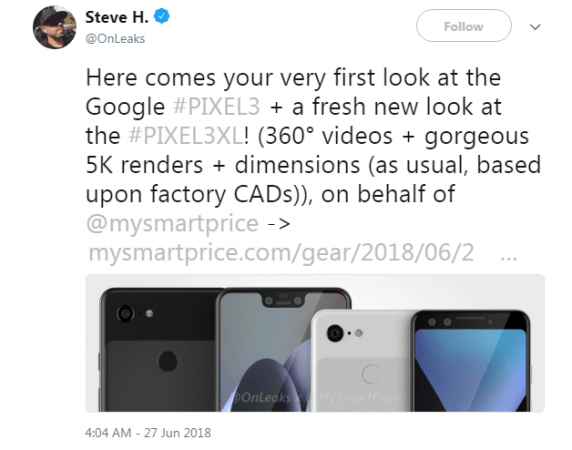 As of now, there is no word on MP count of the Pixel 3 series' cameras. However, the top-end Pixel 3 XL is expected to come with iPhone X-like notch on top of the display (OLED) and is most likely to have face unlock feature with a bigger battery.
On the other hand, the smaller Pixel 3 will have thick bezels on the sides with an 18:9 aspect ratio and come with a day-long battery. In other aspects, both are expected to have the same features including Qualcomm Snapdragon 845 octa-core and RAM + storage configurations.
Like previous years, Google Pixel 3 and the Pixel 3 XL are expected to break covers on October 4.
Stay tuned. Follow us @IBTimesIN_Tech on Twitter and on Google News for the latest updates on Google.