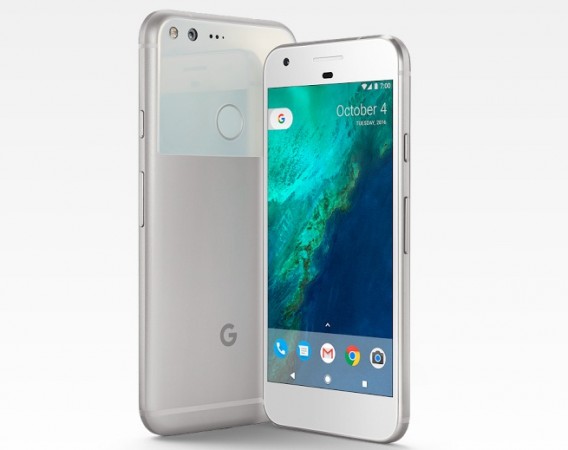 Google is already working on the successors for its Pixel series and a lot is going into play to make them supreme. In a battle against players like Apple and Samsung, Google needs to have a solid performer combined with great looks. A hint of that was actually seen in Pixel and Pixel XL smartphones, but there's more to deploy.
According to a report by 9to5google, Google is improving its next Pixel smartphone with significant changes. The focus continues to be the camera, which is said to be improved exponentially on the low-light photography front. Don't forget Google had claimed that the Pixel phones have the best smartphone camera.
The report suggests the Pixel 2 will not be large on the megapixel size, but the company will compensate with extra features. The Pixel series sports 12.3MP dual-pixel camera for the rear and an 8MP front snapper with series of features to deliver optimum results. The Pixel 2 is expected to outperform the Pixel, but it remains to be seen to what extent.
Waterproofing is in the books, no excuses!
Another important addition to the Pixel 2 is going to be the waterproofing, which was largely left out from the Pixel and Pixel XL smartphones due to shortage of time. At least, that's not going to be an excuse this year.
Qualcomm or Intel chips?
According to 9to5google's source, Google is testing multiple Pixel 2 models with improved chipsets. The company is said to be working with Qualcomm and Intel on this one. Sadly, MediaTek is no longer a part of Google's collaboration for Pixel 2, the report adds.
Is there going to be a Snapdragon 83X processor or Intel Kaby Lake powering the upcoming Pixel 2 this year? It's too early to predict and a lot could change by the time the product launches. Let's keep our options wide open for now.
Improvements come with a price
Don't get too excited about the significant improvements Pixel 2's camera, design and performance just yet. With all this happening, Google is expected to bring a higher price tag. It is not clear how much exactly the Pixel 2 is going to cost and quite frankly it is too soon to predict. But the report says that the new Pixels will cost higher than the first Pixels.
If the report is to be believed, the Pixel 2 is going to cost at least $50 higher than the Pixel, which was launched at $649 for the entry-level variant and $749 for the 128GB model. You can do the math.
Disappointed? Here's something more...
You can either start saving or settle for a toned-down version of Pixel 2. According to the report, Google is also testing a few prototypes of a device dubbed as Pixel 2B, which is said to launch shortly after Pixel 2.
The Pixel 2B is expected to have a less powerful hardware and be priced significantly lower than the Pixel 2.