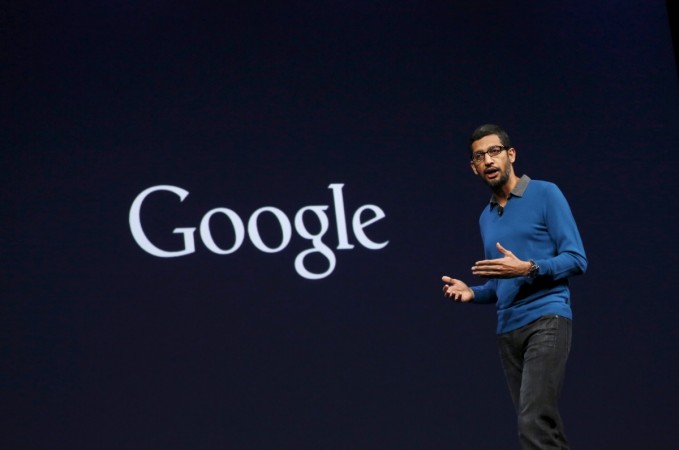 Google reportedly paid Apple $1 billion in 2014 to run its search engine services on iOS devices, court documents from the ongoing Oracle case against Google revealed. The money given to Apple is part of an agreement where Google pays a percentage of its revenue generated through searches made on iOS devices.
The court transcript from the Oracle-vs-Google lawsuit cited a Google witness as saying that "at one point in time the revenue share [between Apple and Google] was 34%," which according to Google and Apple is highly confidential information, Bloomberg reported on Friday. Both Google and Apple have separately filed requests to seal and redact the quote from public view.
"The specific financial terms of Google's agreement with Apple are highly sensitive to both Google and Apple. Both Apple and Google have always treated this information as extremely confidential," Google's filing document on from 20 January revealed, according to Bloomberg.
It's not clear if 34% is the amount of revenue Apple received or Google kept. But shortly after Google's filing, the transcript of the hearing was removed from electronic records.
Google's partnership with Apple to run its default search engine on iOS devices was expected to end last year. Rumours had it that the iPhone-maker was planning to replace Google with Microsoft's Bing or Yahoo, but no changes only mean Apple reportedly renewed the existing agreement with the world's largest Internet search provider, Mac Rumours reported.
Oracle's ongoing legal feud with Google dates back to 2010, when the database-maker filed a lawsuit against the Internet search titan for using its Java software APIs in Android without paying royalties. Oracle attorney Annette Hurst disclosed that Google made $31 billion in revenue and $22 billion in profits from the Android operating system. Oracle is seeking compensation of over $1 billion through its lawsuit, which is filed at the US District Court, Northern District of California (San Francisco).