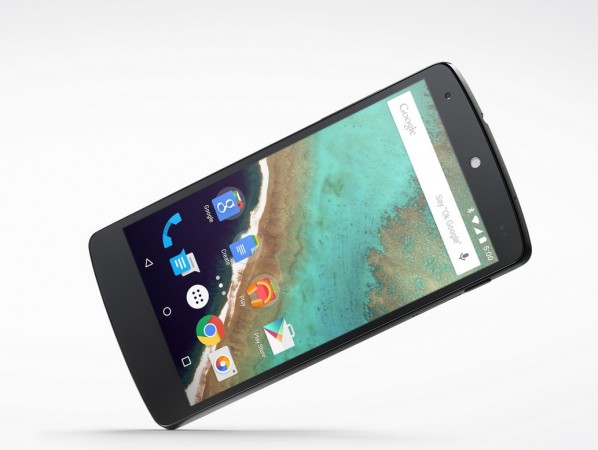 The retail boxes of LG Nexus 5X and Huawei Nexus 6P were leaked on Wednesday (23 September) and Amazon India also accidentally listed the unreleased Nexus 5X, revealing the key features of the device. Now, the details about the various colour variants of the Google devices have surfaced online.
Technology blog Android Police has the exclusive images of Nexus 5X and Nexus 6P that reveal the LG phone will come in three colours, whereas the Huawei-made handset will be available in four variants.
As per the leaked photos, LG Nexus 5X will be made available in white, black and ice blue colours. On the other hand, Huawei Nexus 6P -- which is said to be a premium variant among two Google phones -- is said to emulate Apple and come with gold, aluminium/silver combo, white and black colours. [Check out the images, HERE & HERE]
Read more: Leaked Google Nexus smartphones' retail box graphics confirm 5X, 6P series monikers ahead of launch
Google-Huawei Nexus 6P:
Huawei-made Nexus 6P, internally known as Angler, is said to boast 5.7-inch QHD (2560x1440p) display, Snapdragon 810 SoC (System on Chip), 3GB RAM, 21mp camera with dual-LED flash, laser auto-focus on the rear-side and fingerprint sensor. It also houses a Type-C reversible USB port.
Besides the usual 32GB and 64GB models, Huawei Nexus phone will also come with massive 128GB storage capacity as well.
Google-LG Nexus 5X:
LG Nexus 5X (aka Bullhead) is said to be a sub-flagship phone. It sports a 5.2-inch full HD (1920x1080p) display, Qualcomm Snapdragon 808 processor backed by 3GB RAM, fingerprint sensor, Type-C USB port and a 2,700 mAh battery. Other expected features include a 12.3mp main camera at the rear and 5mp snapper at the front.
Read more: Google to host launch event in San Francisco in September-end; LG Nexus 5X, Huawei Nexus 6P release imminent
Both the Nexus devices, after being unveiled on 29 September, can be pre-ordered on 13 October. Stay tuned for more updates.
Read more: LG Nexus 5X accidentally lists on Amazon India; leaked device's specifications, colour options, availability