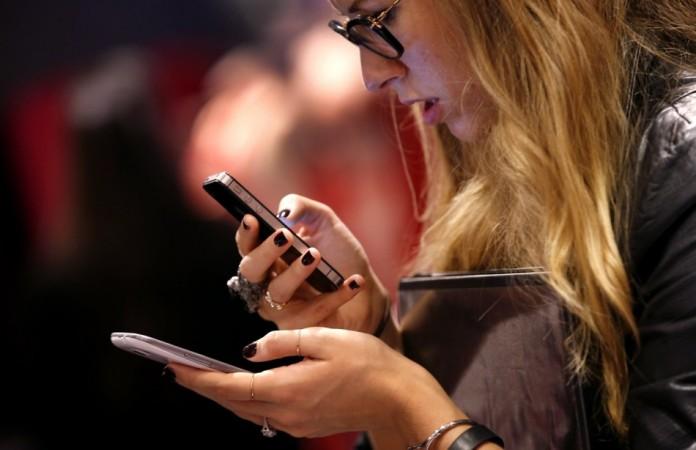 Motorola recently released the company's flagship smartphone Moto X (via Flipkart) in India.
Though Moto X (international debut in August 2013) is late to arrive in the Indian market, its innovative voice-command and gesture-control features, complimented by a competitive price tag, is understood to have hurt the business of other high-end phones, especially the feature-rich Google Nexus 5 which costs a few thousand bucks more than the Motorola phone.
Prospective buyers contemplating to upgrade their old smartphones to an upper mid-range smartphones, LG Nexus 5 and Motorola Moto X might interest you.
Here is a brief comparison of LG-Google Nexus 5 and Motorola Moto X:
Design and Design:
LG Google Nexus 5 flaunts a simplistic and yet refreshing rectangular body (inspired by G2) with slim bezel and weighs just 130. On the front side, it sports a full HD (1920x1080p) IPS LCD screen, with a pixel density of 445 ppi.
Moto X, on the other hand, boasts one of the unique design languages in the smartphone market. Its sloping edge near the corners, the bump in middle and its 4.7-inch body makes a perfect combination for one-hand usage, and also helps users have a comfortable grip on the phone.
The Motorola phone features energy efficient AMOLED display, with pixel density of 329 ppi, and also boasts special water repellent nano-coating both inside and outside.
Processor, RAM and Storage:
Google Nexus 5 runs on super fast 2.3GHz Snapdragon 800 series quad-core processor and comes with paired with 450 MHz Adreno 330 GPU. The phone houses sumptuous 2GB RAM and is available in 16GB/32GB storage variants.
Many would argue that the number of cores and the speed of the CPU in the smartphone is proportional to rich user experience. Well, Moto X dispels this notion. Despite constrained by a dual-core Snapdragon S4 Pro chipset, it's still able pull off some great tricks that no other top-end phone (even Apple iPhone 5S, Samsung Galaxy S5) in the industry can boast off.
Moto X houses a custom Motorola X8 Mobile computing system architecture, in addition to the Snapdragon CPU. It accommodates two more special utility cores - one natural language processor core and a contextual processor core.
Natural language processor powers the 'Touchless Control' feature of Moto X. The phone's mics (front & back) are always actively waiting for the user to say the trigger phase 'OK, Google Now' to perform functions like making a call, sending a text, setting an alarm, putting a reminder, asking for directions on Google map, playing music and many other operations, just by voice command and without having to touch the phone.
[Note: Google Nexus 5 users can also use voice-command features, but they can only launch 'Google Now' from phone's home screen, wherein Moto X users can awake phone from sleep with a voice-trigger, unless they have password protection]
The second special-core of Moto X, 'contextual processor', with the help of motion sensors, enables the smartphone to be self aware of the environment to display time or any other notifications on the screen. The device will know when the user picks the phone out of his pocket, or picks up the phone from the desk near to him. The display then lights up to show the time or any pending notifications without having to unlock the phone. [This feature is similar to the 'Glance' applications seen on the Windows Phone 8 OS-powered Lumia smartphones]
Moto X also ships with Adreno 320 graphic engine, backed by sumptuous 2GB RAM and 16GB/32GB (in select markets only).
Both Moto X and Nexus 5 smartphones lack microSD slot, and consumers have to be content with the limited memory.
Mobile Operating System:
In this aspect, both devices stand even as they both are exclusive affiliates of Google and are they first among Android devices get the new OS updates.
However, it is to be noted that Moto X is the first smartphone to roll out of Motorola after it was acquired by Google in 2012. The influence of the search engine giant is noticeable in this phone as it ships with almost pure Android stock OS with value-added features like Advanced Support (to remotely lock and wipe phone data) and Motorola Assist, which intuitively knows that the user is driving a vehicle, and to avoid distraction, the phone automatically reads out messages and also auto-reply to a call with a text message.
LG Nexus 5, on the other hand, runs on pure Android mobile operating system with no OEM (Original Equipment Manufacturer) or the network carrier bloat ware.
Both Moto X and Google Nexus 5 devices currently run on the same Android v4.4.2 KitKat OS.
Camera:
LG Nexus 5 flaunts a pretty decent 8.0-megapixel main camera with OIS (Optical Image Stabilization) and HDR +, Full HD video recording, photo sphere with 360-degree view and a 1.3-megapixel front-facing camera.
Moto X, on the other hand, houses a 10.0-megapixel CLEAR PIXEL (RGBC) camera, LED flash, Full HD video recording ability and a 2.0-megapixel front camera, also with full HD 1080p video recording ability.
Earlier in the week, Google introduced stock camera-app to the Play Store for non-Nexus devices. So now, Moto X users can also enjoy new features such as Photo Sphere, Panorama, Lens Blur and more. [For more information on Google Camera, click here]
Another striking feature of the Motorola phone is that the device boasts 'Quick Capture' feature, wherein the user can launch the camera in a matter of seconds, just by flipping the device twice horizontally, and thereby start snapping pictures in less time.
(Note: The higher pixel number in a camera does not guarantee a good photo. It depends on the type of lens and aperture size, the wider the better)
Price:
LG Google Nexus 5 made its India debut in November with a price tag of ₹28,999 and ₹32,999 for 16GB and 32GB respectively.
Motorola Moto X is only available via Flipkart for ₹23,999 (plastic models), while consumers have to shell out an additional ₹2000 for wooden panel (teak and walnut) models.
(Ed: VP)
Key specifications of Samsung LG-Google Nexus 5 and Motorola Moto X:
Model

LG-Google Nexus 5

Motorola Moto X

Display

4.95-inch full HD(1080x1920p) IPS LCD screen having Corning Gorilla Glass 3 protection

Pixel density: 445 ppi (pixels per inch)

4.7-inch AMOLED (RGB) screen with HD 720p display resolutions, Corning Gorilla Glass 3

Pixel density : 316 ppi

OS

Android v4.4.2 KitKat

Android v4.4.2 KitKat

Processor

2.3GHz Qualcomm Snapdragon 800 series quad-core processor

1.7GHz Qualcomm Snapdragon S4 Pro dual-core CPU with one natural language processor core and a contextual processor core

(custom Motorola X8 Mobile computing system architecture)

GPU

450 MHz Adreno 330

400 MHz Adreno 320 graphics engine

RAM

2GB

2GB

Storage capacity

32GB and16GB

16 GB (non-expandable)

Camera

Main: 8.0-megapixel camera with OIS (Optical Image Stabilization) and HDR +, photo sphere with 360-degree view

Front: 1.3-megapixel camera

Main: 10.0-megapixel CLEAR PIXEL (RGBC) camera, LED flash, Full HD 1080p video recording

Front: 2.0-megapixel camera with full HD 1080p video recording ability

Battery

3G And 4G/LTE

3G & 4G-LTE

Network

2,300mAh;

Talk time: up to 17 hours

Standby mode: 300 hours

2,200 mAh,

Power back-up close to 24 hours

Add-ons

2.3GHz Wireless Dual-band Wi-Fi (2.5G/5G) 802.11 a/b/g/n/nc, Bluetooth v4.0, NFC (Android Beam ), micro-USB, built-in wireless charging

Water-repellent body coating, Bluetooth v4.0 LE + EDR, USB v2.0, Wi-Fi :802.11 a/b/g/n/ ac (dual band capability), GPRS, EDGE

Dimensions

137.84 x 69.7 x 8.59 mm

Height: 129.3 mm

Width: 65.3 mm

Curve: 5.6-10.4 mm

Weight

130 g

130 g

Price (MRP)

₹28,999(16GB) & ₹32,999(32GB)

(available in black, white and red)

All color variant made of plastic costs ₹23,999, Wood-panel based smartphones - Teak and Walnut variants costs: ₹25,999