As expected, Google has rolled out its latest operating system Android 6.0 Marshmallow to LG Nexus 5 a few days after it was launched along with LG Nexus 5X and Huawei Nexus 6P.
The users of Nexus 5 in India can now install the new firmware measures 406.7 MB via OTA (over-the-air) update.
"This software update will upgrade your Nexus 5 to Android 6.0 Marshmallow, which delivers major improvement to the functionality and performance of your device," reads the notice, adding that "installation may take 45 minutes."
It also said that the new firmware boosts battery life of the device and protects privacy with runtime app permission.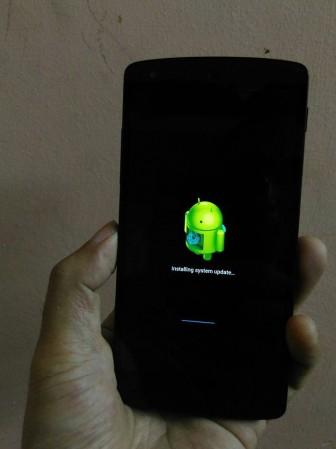 How to install Android 6.0 Marshmallow via OTA on your Google Nexus 5:
- Android 6.0 Marshmallow download notification will appear on your Nexus 5 screen
- Press "Download" button
- Press "Restart & Install" button
- Rebooting will begin automatically
- You will see "Installing System Update" notice when installation starts
- Upgrading begins automatically
- Android 6.0 Marshmallow will run on your device after upgrading is done
You can also manually check availability of the new software by going to – 'Settings' >> 'About phone' >> 'System updates' >> 'Check For Update'.