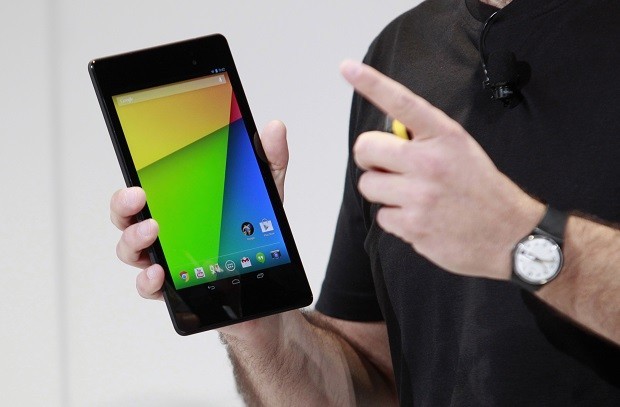 Since the launch of Google Nexus 5 - sporting the new Android 4.4 Kitkat OS - we have seen a number of online reviews, praising the specs of the device and boasting its merits over other handsets in the same price range.
Here are some helpful tips and tricks for the Nexus 5, to make its functions easier and quicker for the user.
Take Better Photos
Since the Nexus 5 has received camera improvements in the Android 4.4.1 Kitkat OS update, one can take better shots by using the HDR+ mode for non-motion objects which will offer a better quality by snapping several shots with different light settings. Better shadows, colour saturation and exposure would be delivered, unlike the shots captured without using the HDR+ and the OS update.
Default SMS Application
One of the major features of Nexus 5 handset is the pre-configured and integrated SMS in Google Hangouts. While many find it useful, some users prefer a separate SMS application. For implementing that, the user would need to navigate through Settings > More (under Wireless and Networks) > Default SMS app.
In that menu, the user can choose the option he or she wishes. Since the Google Nexus 5 does not include a separate SMS app, the user would need to download a third-party app from the Google Play Store, reports Android Authority.
Developmental Feature
ART or Android Runtime is a feature which compiles the apps in a ready-to-go state after the first time the user installs them. The end result is that ART launches apps much faster, and without any lags issues, due to its ahead-of-time compilation feature unlike Dalvik.
The users can test it out in the latest Android 4.4 Kitkat OS by going in Settings > About Phone > Developer Options > Runtime > Choose ART. The feature is, however, not applicable for all the apps.
GPS Location Data Settings
Keeping the GPS enabled all the time can drain the battery of the handset at a much faster rate than before. Battery Saving GPS Mode minimises the number of reference points used to obtain the users exact location, reducing the power usage of the handset.
The user can enable this by going into Settings > Location > Mode > Chose Battery Saving.
Business Look-Up
Users can now look for phone numbers directly from the Dialer instead of using Google Search. Using the search bar on the top, the user can find the number of any local businesses, such as restaurants, stores etc. Since this also cross references with the Caller ID, Google looks up and matches the number to that of the respective business' contact, when the user receives a phone call from an unknown number.