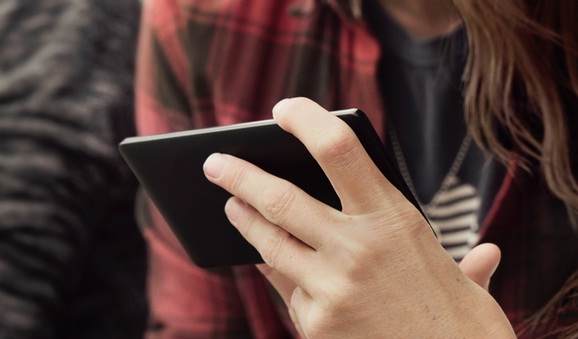 The Google Nexus 5 (2015) aka Nexus 5 2nd Generation is no doubt one of the most-anticipated smartphones of the year and expectations are huge following the stupendous success of its predecessor, the LG Nexus 5 (2013). Now, one question that hovers in the minds of the people is – will it do well like its predecessor?
The search giant's upcoming smartphone is expected to be made by LG under the codename "LG Bullhead" and believed to be the Nexus 5 (2015). There are reports that its release date might fall in the month of August – to be launched along with new operating system, Android M. However, Google has the tradition of releasing its Nexus devices in October and November, and it won't come as a surprise if it is released at this time of the year.
The Google Nexus 5 (2015) is expected to come with several feature upgrades over its predecessor, and here are five reasons why you should buy it when launched:
1) Worth the Money: The LG Nexus 5 (2013) was priced just $350 for the 16 GB variant and $400 for the 32 GB model despite great specifications. With the Motorola Nexus 6 receiving a backlash for its huge price tag, the upcoming Nexus 5 (2015) is expected to be affordable. Google is yet to confirm but GeekSnack has claimed in a report that the smartphone might cost below $500 and it will be worth its money as it is expected to come with several feature upgrades.
2) Quick Battery Charger: One of the biggest disappointments of the Nexus 5 (2013) is its short battery life. Prospective buyers of the upcoming Nexus 5 (2015) will expect more powerful battery or at least a removable one but Google is very unlikely to fulfil that. However, quick battery charger seen in the Nexus 6 could come to the device and its fans will be happy. Moreover, it will come with wireless charging (with a separate adapter) feature.
3) Handset Size: Samsung changed the very perception of technology experts on smartphone. It popularised big screen handsets, and even its arch rival Apple had to deviate from its 4-inch screen stand with iPhone 6. Google seemed to be overwhelmed by this trend and increased the screen size of its Nexus 6 to 6-inch which unfortunately backfired. Now, it's been reported that the screen size of Nexus 5 (2015) will be 5.2-inch. Nexus fans and gadget lovers will welcome this move.
4) Operating System Updates: Android 5.0 Lollipop, which was considered to be Google's significant software update, was launched along with its Motorola Nexus 6 last year. Its devices like the Nexus 5 and Nexus 4 received the firmware update much before android devices from other mobile handset makers. Google's new firmware, Android M, is also expected to be introduced in its upcoming Nexus 5 (2015) and it should be rolled out to Nexus devices first. So, Nexus products surely have advantage over other devices when it comes to software updates.
5) Design: Looks of Nexus devices are predictable as they are usually based on the flagship smartphones of its makers. So, when reports surfaced that the Nexus 5 (2015) might be made by LG, what came to the mind was that it might be based on the G4. But a report by AndroidPIT has claimed that it will be based on an unreleased model and not the G4 as speculated. Nexus fans will look forward to a new design.