Google is more than just a internet tool for us. While a few will compare our over-dependency on Google to slavery, it is but the way to whatever that's online. In fact, there's hardly a day that you don't end up searching random stuff on Google for answers. After all, it does offer you access to whatever you are looking for.
Of all the Google tools that are out there, the company's Maps offering has been one of those that demand top priority. While the PC-based Google Earth is still a peach, its Maps variant (fit for smartphones and mobiles) is the best alternative if you are one the go.
As of now, the mapping service is celebrating its 10th birthday. The Maps team states: "If you hopped in your DeLorean for a trip back to before 2005, you'd remember the days when we were all dependent on paper maps, print-outs, post-its and sometimes even a compass for directions!"
"Getting from point A to B is something we do all day, every day—from finding the fastest way to get to work, to dropping the kids off on a carpool route, to meeting friends for drinks at a new spot—so it should be as easy as possible", it adds.
But with Google Maps now turning 10, here is a good chance to take a look back at all the secret places the service brought to light in the last few years. Follow the latitudes and longitudes provided in each to check out the locations.
1. This building that's been shaped like the Swastika – In Coronado, California, USA (32°40'34.19″N 117° 9'27.58″W)
2. A enormous Firefox logo in the middle of a cornfield – In Dayton, Oregon, USA (45° 7'25.87″N 123° 6'48.97″W)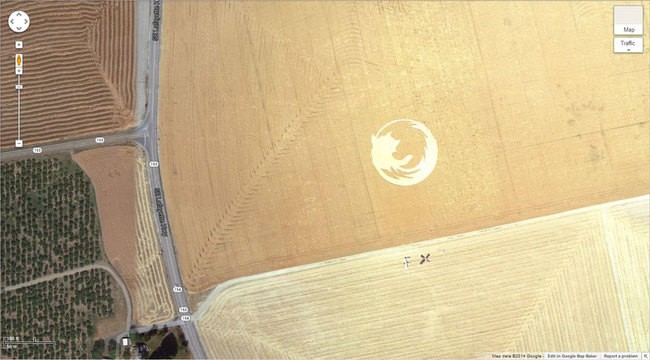 3. This outlandish pattern in the middle of a desert – In China (40.452107, 93.742118)
4. Another strange pattern in the sand – In Nevada, USA (37.629562, -116.849556)
5. A forest in the form of a guitar – In Cordoba, Argentina (-33.867886, -63.987)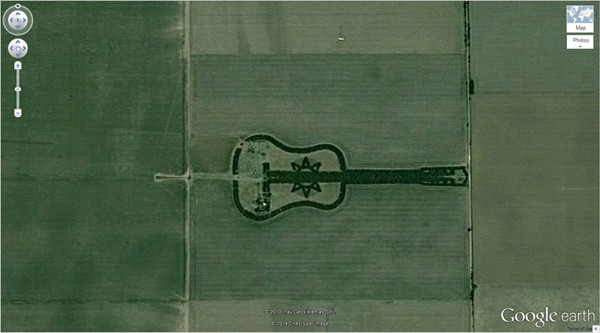 6. A sunken ship – In Basrah, Iraq (30.541634, 47.825445)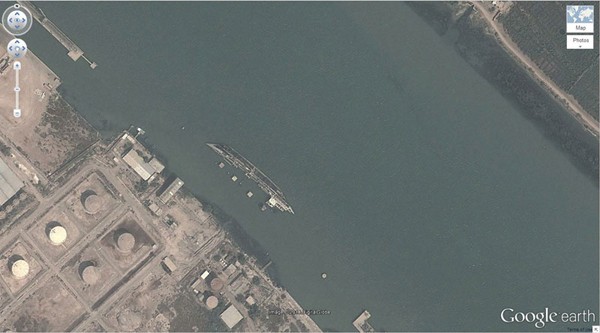 7. An oversized British lion – In Dunstable LU6 2LD, UK (51.848637, -0.55462)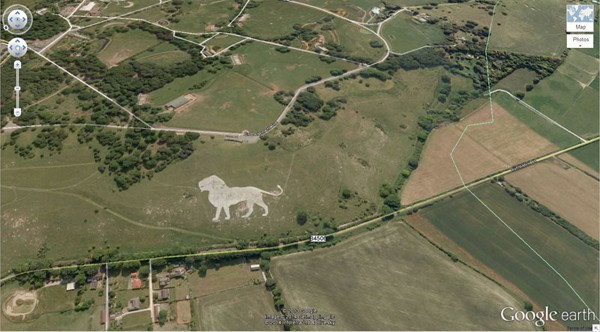 8. An airplane cemetery – In Tucson Arizona (32 08'59.96″ N, 110 50'09.03″W)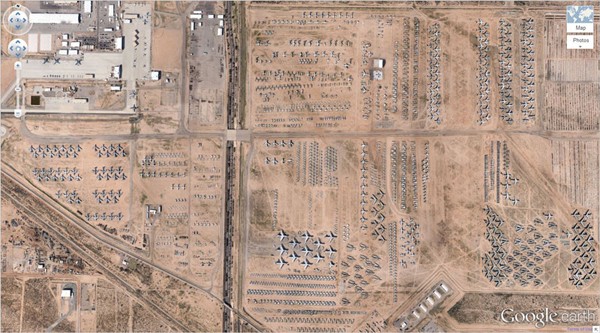 9. The massive Batman logo on top of a building – In Okinawa, Japan (26.357896, 127.783809)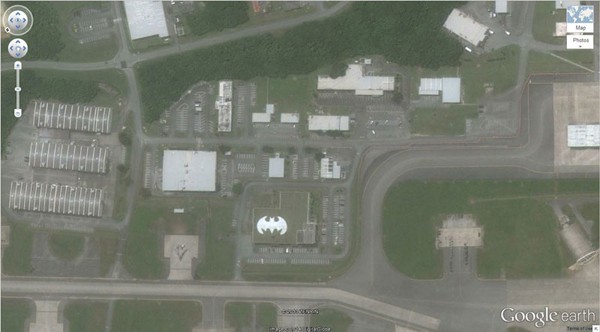 10. The UTA Flight 772 Desert Memorial – In Sahara Desert, southern Tenere of Niger (16.864841, 11.953808)
Stay tuned for more updates!