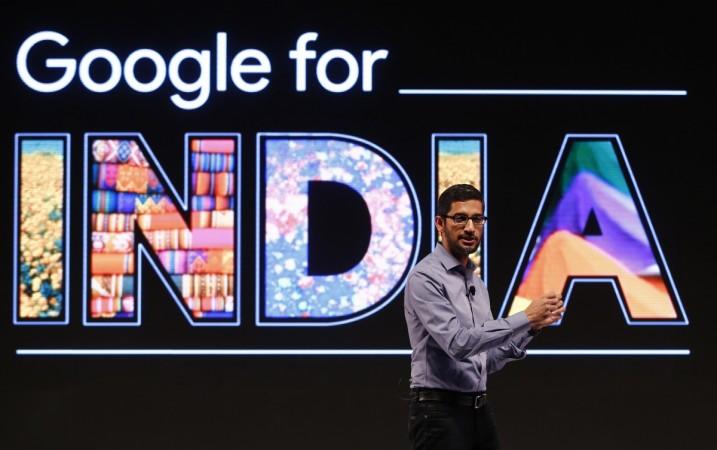 Looking for relevant information regarding a disease on Google has become easier now, as the search engine giant launched a new feature, "health card," in India Tuesday. The move is aimed at providing information on at least 400 medical conditions to the users.
Google has partnered with Apollo hospitals to create a database that includes the credible information on the symptoms and risk groups for various diseases.
The content appears on the right side of the search engine in a card-like format. The users can also get the information in Hindi language, depending on their settings. The health card can also be saved as a PDF file for future references. The health card cards feature is available on Google search for mobile, desktops, Android and iOS apps.
Google said that one in 20 search queries is related to a medical condition. It further said the Hindi content on the web has grown by 94 percent, while English content has grown by only 19 percent in India, the Indian Express reported.
"We are starting with Hindi as the content on this is growing very fast. Of course, we want to expand to other regional languages as well," Google Search Product Manager Prem Ramaswami said.
India is the third country to get Google's health card feature after Brazil, where the popular search engine company launched a similar feature two weeks ago. The U.S. has been using Google's health card for one year now.
India's doctor-to-patient ratio, according to the British Medical Journal, is 0.7 per 1,000 people, which is less than the World Health Organisation (WHO)'s prescribed limit of 1 doctor per 1,000 people. The scarcity of doctors leads the people looking for information on diseases from other sources as internet.
However, internet cannot always be trusted for the most accurate information on the medical conditions, which is why Google has partnered with the experts at the Apollo Hospitals.
The company said it worked with the experts at the Apollo Hospitals to ensure the most credible information on illnesses is delivered to the users.
"We worked with Apollo to ensure accurate data. We have a rigorous process for how the content is vetted, it was then reviewed by the experts at Apollo, followed by another editorial review from our end. We've tuned the content for India. For instance, when we were launching, the doctors at Apollo told us that we have to include the neglected tropical diseases. We've also got a card for Zika virus, which has recently become a threat," Ramaswami was quoted as saying by the Indian Express.
Google, however, said that in no way should the health cards be seen as substitute for doctor consultations.
It said the idea behind the launch of health cards is only to bridge the gap between the users and credible information on diseases, but there is no treatment-related information available on its health card.