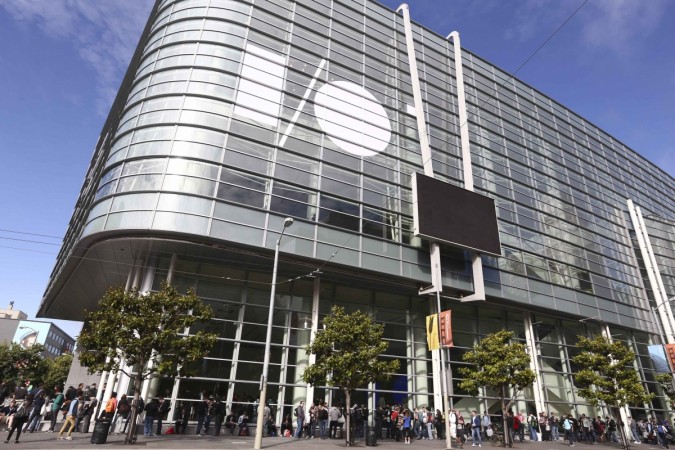 If you are not among the lucky ones attending this year's Google I/O 2015, the Internet search giant has an alternate arrangement for you. From the comfort of your home, you can tune in to Google's dedicated I/O website to catch the event as it unfolds.
The two-day annual developer conference starts on Thursday (28 May) and will have 25 sessions to discuss various topics; new announcements are also expected.
Google I/O 2015 keynote falls between Apple's WWDC and Microsoft's Build conference, and is expected to bring exciting news in smartphones, wearables, automobile, IoT and in several other categories. Continuing the tradition, Google's Senior Vice President Sundar Pichai will start the event with a two-and-a-half-hour keynote address at 12:30 PM EST (9:30AM PT).
Google will live stream the keynote on its official website. Currently, there is a countdown running on the website.
The event will be live streamed at different times depending on the viewer's location and time zone. Viewers can check for their location below or simply follow Google's countdown to watch the I/O 2015 online.
India - 2pm
San Francisco - 9.30am
New York - 12.30pm
London - 5.30pm
Amsterdam - 6.30pm
Johannesburg - 7.30pm
Bangkok - 00.30am
Hong Kong - 1.30am (Friday)
Seoul - 2.30am (Friday)
Sydney - 4.30am (Friday)
What to expect?
Google is expected to make important announcements at the I/O conference. It will live stream 25 sessions, six of which will be aired live today (28 May) and the remaining 19 will be live streamed tomorrow (29 May).
There has been a lot of excitement around Google announcing the next-gen Android OS, the Android M. The new mobile OS is expected to have several improvements such as better battery management, native fingerprint sensing tech and likely expansion of Android to Internet of Things (IoT) and mobile payments.
Other possible announcements include Google Glass 2.0, Android TV, Project Ara, Tango and Chromecast.