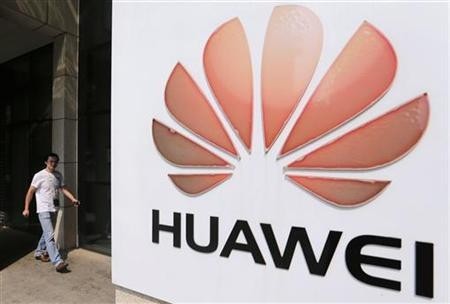 Last week, Google officially announced that it would host an event in San Francisco on 29 September, almost confirming that the company is ready with the 2015 Nexus series smartphones. Now, a report has surfaced online that Huawei made Nexus 6P will come packed with a massive inbuilt storage.
Motorola's Nexus 6, which was launched in 2014, came with 32GB and 64GB models, and now its successor Nexus 6P, made by Huawei, will reportedly come in three storage variants 32GB, 64GB and 128GB, reported Android Police citing reliable sources.
If this turns out to be true, Huawei Nexus 6P will be the first-ever vanilla Android smartphone to come shipped with 128GB storage capacity. As of now, there is no word on LG Nexus device's storage options but previous reports have suggested that the LG device will come with two options 16GB & 32GB.
Read more: Google to host launch event in San Francisco next week; LG Nexus 5X, Huawei Nexus 6P release imminent
Google-Huawei Nexus 6P:
Huawei made Nexus 6P, which is internally known as Angler, is said to be a high-end phone. It reportedly boasts 5.7-inch QHD (2560x1440p) display, Snapdragon 810 SoC (System on Chip), 3GB RAM, 21mp camera with dual-LED flash, laser auto-focus on the rear-side, 16GB/32GB storage, finger-print sensor and also house a Type –C reversible USB port.
Google-LG Nexus 5X:
Besides the Nexus 6P, Google is also collaborating with former affiliate LG to bring back the popular Nexus 5 series dubbed as Nexus 5X (aka Bullhead). Unlike the Huawei device, the LG smartphone is said to be sub-flagship phone. It is expected to sport 5.2-inch full HD (1920x1080p) display, Qualcomm Snapdragon 808 processor backed by 3GB RAM, finger-print sensor, Type-C USB port and a 2,700 mAh battery. It is also expected to house 12.3mp main camera on the rear-side and 5mp snapper on the front.
Read more:LG to host launch event at NYC next month; which smartphone will launch on 1 October, LG V10 or Nexus 5 (2015)?
Word on the street is that both the Nexus devices after being unveiled on 29 September are expected go on pre-order on 13 October. Stay tuned for more updates.