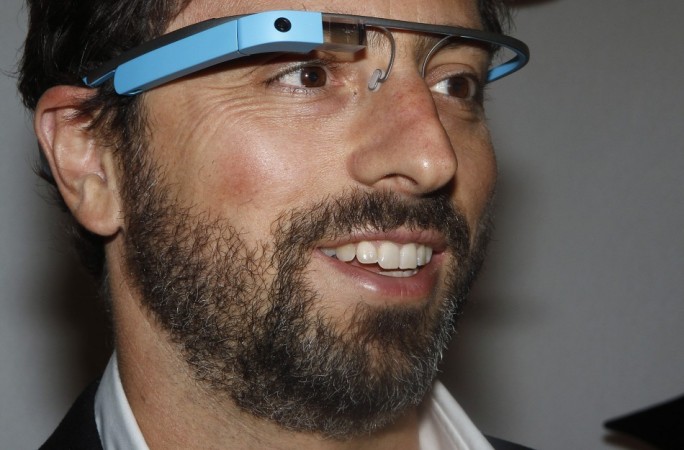 Google glass is now a buzz word. An instrument predicted to be the next big thing, more fascinating than the Galaxies or iPhones and more popular than Facebook or Twitter.
One of the first attempts by the tech giant at bringing wearable computing to masses, Google Glass or Ok-Glass has its expectations and apprehensions. The reports on the augmented reality wearable glasses have been in the news since last year. Google confirmed at its I/O conference that the goggles would be available by the year end.
Google had earlier invited applications from people to participate in a lottery to get hold of the Glass. But after winning the lottery, came the twist in the tale. Those winners, who could shell out $1,500, were presented with the opportunity to be the first ones to try of the premier product. Till date, only a handfull of people has been able to try out the new gadget.
The company is yet to reveal the Glass's full features.But it is rumoured to have a display of 640x360.
Google Glass or Ok-Glass is a computer headset placed in front of your eyes which looks like eyeglasses but is enhanced with latest technology. It will have a display, a camera, a microphone and a touchpad. You can interact with your glass by either swiping or tapping with your fingertips and via voice commands. .
Google has given access to its early adapters, access to Glass API and asked them to built apps for its 'Project Glass' via the next great technology software, which it dubs 'Glassware'. The search giant has asked for apps that 'Don't get in the way', 'not be unexpected' and 'be timely'. Developing Glass specific apps exploring its uniqueness could be revolutionary, as Google puts it "to be there when users need and out of the way when they don't."
Apps that are going to awe you would be a variation of the Google Hangout that will enable you to video conference with your friends anytime, anywhere and as revealed before, Glass will come preloaded with Path, Gmail, The New York Times, Facebook, Twitter, Youtube , Reddit, Augmented Reality Games and Google Now. The Glass could interact well with phones running on Android platform, which means you could make calls, read or send text messages or email with your Glass.
Google Project Glass Video
The information on your Google Glass would appear on a timeline as 'items' or 'cards', and there would be default setting to help you pin your items on display.
The freaky features that are dubbed as 'Privacy invaders' on the glass is its ability to take snaps just by winking; make 5 seconds videos if users need, or both simultaneously and it does not even have an LED notification light or voice cue to warn the people whether they are being recorded. Google deliberately did away with the feature and has met lot of criticism for the same even from Congress. Sounds like it will become the modern panoptical view which makes us feel being watched every time and a huge platform for porn. Google has recently given a facial recognition app for the Glass a no-no, but it won't be enough to live up to its motto 'Don't be evil.'
Even with no facial recognition app, Ok-Glass is going more Star Trek-y every day. Would this be the end of privacy as we know it?