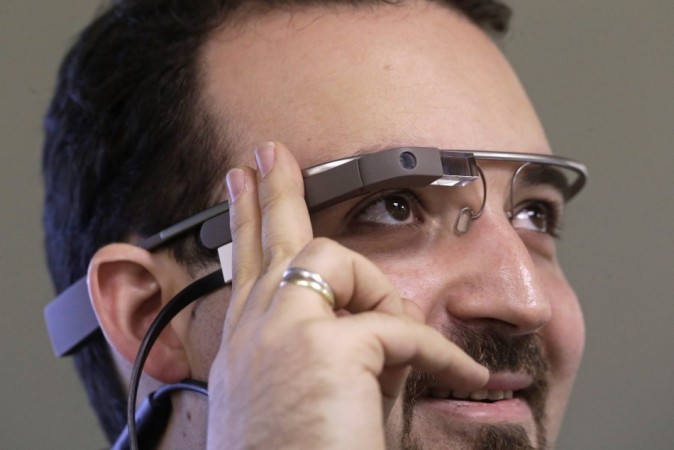 It's been almost a year since Google released the limited edition smart eye gear Google Glass to developers, and now the company is set to make the innovative wearable device available to the public.
The sales of Google Glass are limited to USA only for the time being, and citizens aged 18 or above are eligible to order the device online, for a whopping $1500 plus taxes (more than ₹90,400). The pre-booking window is scheduled to open on 15 April (9:00 AM EDT, around 21:30 IST). [Interested buyers, click here]
Consumers can also customize Google Glass with lightweight Titanium frames with preferred styles - thin, bold, curved and split. Users can also replace the glass with prescription lens. [for more information, click here]
The company also apologized to the many loyal non-US Google Glass fans for not being able to bring the smart eye gear to global markets.
"To everyone outside the US... we know. Sorry :( We're just not ready yet to bring Glass to other countries," the Google Glass team stated on their official Google+ page.
Earlier today, the company also announced the release the new KitKat update to Google Glass in the coming week.
Some of the key features include:
Photo Bundles: The new update will enable sorting pictures in a bundle for easy access.
Photo reply in Hangouts: With the new update, users will now be able to send/receive pictures using the Hangouts messaging service.
Sending Feedback: With dedicated info card in the settings, users will be able to suggest or send feedback to the company to improve the user experience in the Google Glass.
Voice command sorting: The KitKat update will bring more functionality in the menu; the phone will be more intuitive now as the voice commands will sorted, based on recent commands used and frequency.
Video calls service disbanded: Considering low usage (less than 10 percent) of video call service by the Google Glass explorers, the company has decided to temporarily halt the service, till they come up with a better usage concept.
Google has said that the upcoming update has more functionalities but due to space constraints in the webpage, the full details will released in the 'Glass Journal' of Explorers Community website.
(Ed: VP)