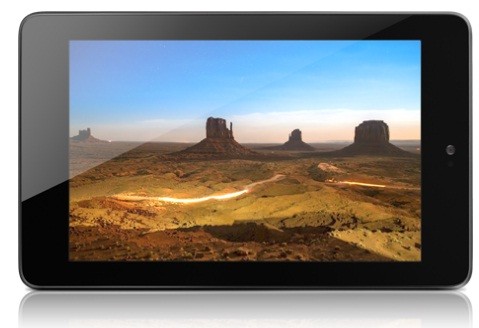 When most electronic manufacturing companies are struggling to sell their products, Google is facing supply problem. The search giant has reportedly stopped new orders for 16GB Nexus 7.
Sources close to Google say the search giant seriously underestimated the demand for the 16GB version of its 7in Nexus 7 tablet, which has sold out from stockists and other sources while demand for the smaller 8GB version remains comparatively low, reported The Guardian.
The 8GB model of the tablet, which costs £159, is still available but the 16GB version, which costs £199, has run out of stock in the US and UK.
Google released its first tablet Nexus 7 in June at its annual developer conference Google I/O. It has 7" 1280x800 HD display, powerful, portable and designed for Google Play.
Google Play is digital entertainment source, with more than 600,000 apps and games plus music, movies and books. It's entirely cloud-based, which means all of your content is always available across all of your devices.
Tablet Nexus 7 Specifications
Google's new tablet has 7" 1280x800 HD display. It features 1.3GHz Nvidia Tegra-3 chipset, with a quad-core CPU and 12-core Graphics Processing Unit GPU, making everything, including games, extremely fast. And best of all, it's only 340 grams, lighter than most tablets out there. It is the first 7 inch tablet with a quad core processor.
Nexus 7 has 1.2-megapixel front camera with 8GB memory.
Price of Tablet Nexus 7
Nexus 7 is available for preorder from Google Play in the U.S., U.K., Canada and Australia, and starts at $199 in the U.S. It will start shipping in mid-July. It is expected to be available in India soon though the search giant has not announced it.
(£1=Rs. 86 approximately)