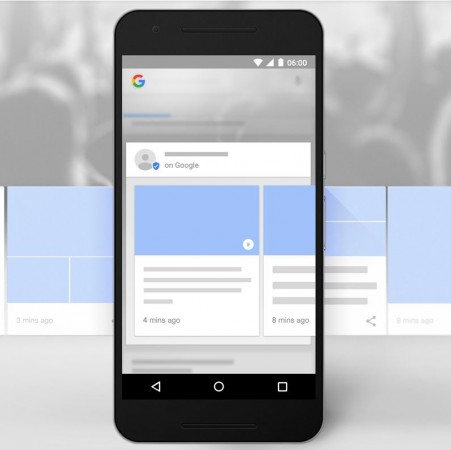 Google Search is one of the most widely used search engines today, and is known to experiment with its search results. The search engine giant is experimenting with a new kind of design/format for its search results that helps promote small businesses and could eventually be expanded to celebrities and bigger organisations, the Verge reports.
The Verge report says this feature is similar to a recent feature from Google called "Google Posts." Google Posts allows U.S. presidential election candidates to communicate their views directly on Google with texts, images and videos.
Google is yet to name this experimental initiative, but a closer reading of the Google Posts' website reveals Google has spoken about its expansion to "other prominent figures and organisations" in future.
The "dynamic" new search result, already being tested in some parts of the U.S., reportedly features a "specially designed advertisement" (for a local Buffalo, New York jeweller) where clicking on the post takes users to a "dedicated webpage" replete with text and photos. Moreover, users can share the post, the report added.
Search expert Mike Blumenthal was apparently the first to notice these changes in the search result, and wrote about them in his blog post.
The report believed this initiative is likely help Google have more "social presence" and give it a "new advertising product."
It is believed, according to statistics website Internet Live Stats, Google processes over 3.5 billion searches per day and 1.2 trillion searches per year worldwide.