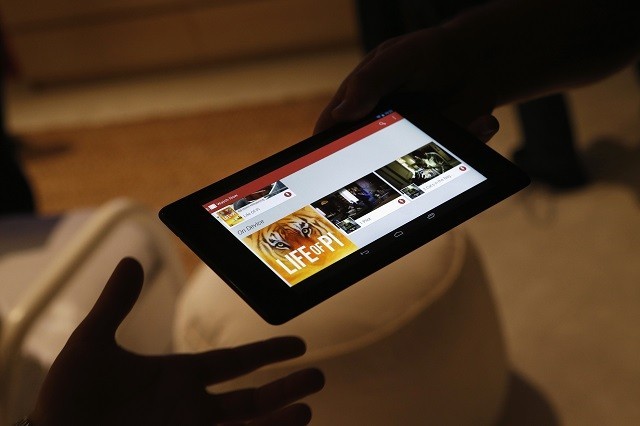 Google's GEL or Google Experience Launcher, which was till now a Google Nexus 5 exclusive feature, reportedly works just fine with the Google Nexus 7 tablets.
The users could enjoy the GEL's older version on Nexus 7 previously too, but are said to have faced a few issues such as overlapping of the search bar on the widgets in the landscape mode.
However, the issue has now been fixed and one can now see the newest version of Google Search placing itself on the left side of the screen on Nexus 7, instead of overlapping on the widgets.
The grid has also ben adjusted to 5x5 instead of 6x6, which it carried before, according to Droid Life. This makes the Google Experience Launcher, work in perfect coordination with the Nexus 7 device.
Some minor bugs have been reported but the users can enjoy the GEL experience without any major bugs.
The users would have to install the GoogleHome.apk file from the Nexus 5 and then the newest Google Search to manually install GEL. The two download links have been mentioned below.
-Google Home (0.10.1)
-Google Search (3.1.24)
Google Privacy Feature Removed
Google has removed its experimental privacy feature from its Android mobile software, which allows users to prevent applications from collecting personal information like user's location or address book data.
Due to this change, personal data of 4.4.2 Kitkat OS users might be shared while using certain apps. The company spokesperson stated that this feature was accidently included in the Android 4.3 Jelly Bean OS.
The users who want to retain their privacy by not upgrading to Android 4.4.2 OS version could face certain security risks, Peter Eckersley, technology projects director at the Electronic Frontier Foundation told Reuters. "For the time being, users will need to chose between either privacy or security on the Android devices, but not both."