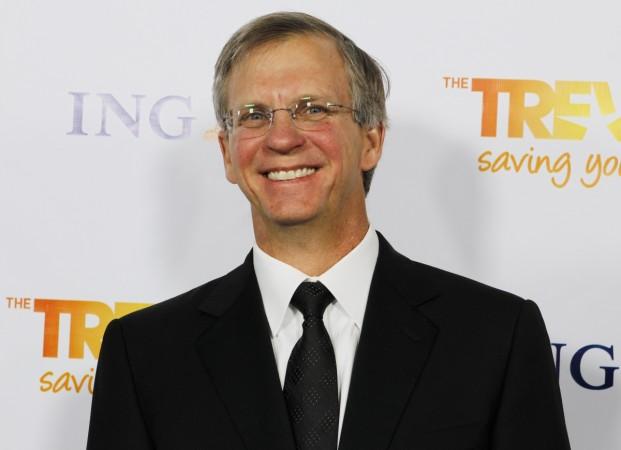 A giant helium balloon, manufactured by Tata Institute of Fundamental Research's Balloon Facility (TIFR) in Hyderabad, has helped Google executive Alan Eustace to create a new world record on sky diving.
TIFR balloon, filled with 35,000 cubic feet of gas, now holds a record for the highest human balloon flight, stated DNA.
Eustace's record of jumping 135,890 feet from the edge of space was created on 24 October. He travelled at a speed of up to 822 mph to break the existing 24-mile record of highest parachute jump set by Austrian adventurer Felix Baumgartner on 14 October 2012, reported Forbes.
While Baumgartner performed the stunt from a height of 39kms, Google vice-president of Knowledge jumped from an altitude of 41.4kms.
The 57-year-old veteran computer designer began his adventurous stunt at 7 am from Roswell, New Mexico. He flew into the atmosphere in TIFR balloon wearing a space suit designed with materials used by the International Space Station.
It took about two hours for Eustace to reach his desired height at the stratosphere. He travelled at a speed of up to 1,600 feet per minute to reach his final altitude.
On reaching 135,000 feet, with the help of TIFR balloon, he floated at the edge of the space for about 30 minutes. "I can see the curvature of the Earth and the darkness of space and it's really awesome!" Eustace said.
After detaching himself from TIFR balloon, in around 15 minutes, he touched the surface of the Earth successfully.
"It was amazing. It was beautiful. It was a wild, wild ride. I hugged on to the equipment module and tucked my legs and I held my heading," he said, reported The New York Times.
As per the initial report filed from information on two data loggers, Eustace's record was 135,908 feet. Later on, World Air Sports Federation submitted the final report of 135,890 feet.
The project began three years ago in December 2011 when Eustace approached Paragon Space Development Corporation, a company that manufactures life support equipment for extreme environments, including space.
The first person to perform sky diving was Joseph Kittinger, a retired US Air Force colonel. His world altitude record lasted for half a century.
Capt Kittinger performed sky diving three times and the highest record made by him was 31.3km, which is often referred as the edge of space.
Watch the free-fall of Alan Eustace, Senior Vice-President of Knowledge at Google, below: