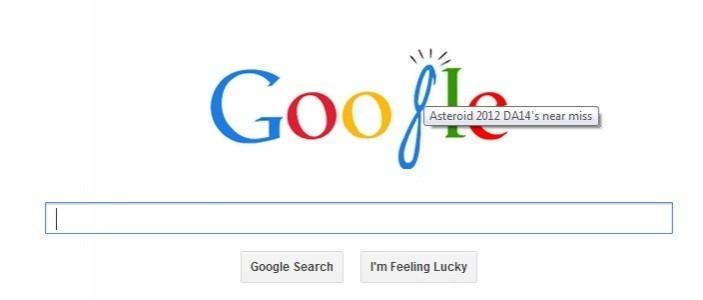 The new interactive doodle showed the letter 'g' in Google's logo running away in panic to avoid a collision with the approaching asteroid.
The Asteroid 2012 DA14 is expected to pass by the Earth at a very close distance on Friday night. Scientists have ruled out the possibility of the asteroid colliding or causing any harm to the planet. NASA said that the asteroid will pass inside Earth's ring of geosynchronous weather and communications satellites.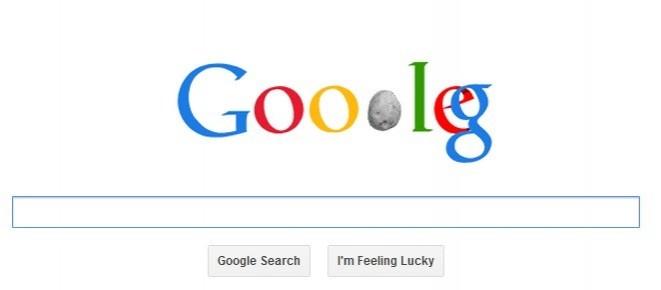 According to the calculations by Delhi Amateur Astronomers Association, the asteroid "will rise in the southern sky over Delhi at 11.53pm on Friday, and move towards the pole star in the north for the rest of the night," The Times of India reported.
Scientist will use this opportunity for a close-up observation of the asteroid phenomena and understand the spinning speed of Asteroid 2014 DA14.
"Even if the sky is clear, the asteroid will not be visible to the naked eye," said Ajay Talwar, the association's vice-president and an astro-photographer to TOI. "One can see it through a pair of binoculars or a small telescope. It will be brightest around 1.20am, when it would be just crossing into the constellation of Leo."
NASA Television will telecast the whole phenomena on Friday.