Google paid tribute to renowned Indian painter Jamini Roy on his 130th birth anniversary on Tuesday. Google has put up his Black Horse painting on the home page to honour Roy.
Read: Today's Google doodle explained: Why Munshi Premchand is considered as the 'Emperor among Novelists'?
Earlier, Google Doodle had paid homage to Indian painters on their birth anniversaries. The search giant presented 'Three Girls' on Amrita Sher-Gil's 103rd birth anniversary. Google dedicated a doodle to MF Hussain to mark his 100th birth anniversary on September 17, 2015.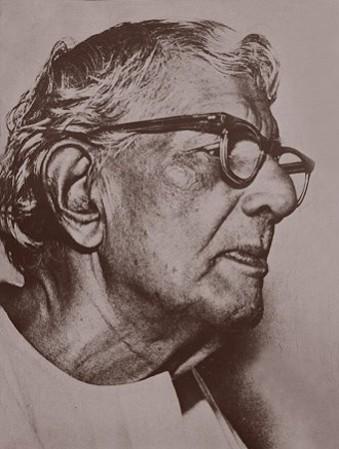 The works of Jamini Roy sparkled with spirit of India and he drew inspiration from folk and tribal art. Here are ten interesting facts about the Bengali painter:
Roy was born on April 11, 1887 in Beliatore village of Bankura district in West Bengal. Roy belonged to a family of Zamindars. His father was Ramataran Roy.
At the age of 16, Roy joined the Government College of Art in Kolkata where he learnt different aspects of classical nudes and oil paintings under the guidance of Abanindranath Tagore. In 1908, he received his diploma in fine arts.
He followed the western style at the start of his career. But he turned his attention to Indian folk art as he grew dissatisfied with the European portrait style.
He drew his inspiration from living folk and tribal art.
Roy, who preferred to be called Patua, was influenced by the Kalighat pat (Kalighat paintings), traditional kanthas, alpanas and other village patuas.
His paintings use bright colours with bold sweeping brush-strokes to bring out the vibrant nature of Indian life.
Roy's paintings were first exhibited in 1938 at British India Street of Calcutta and later exhibited in London in 1946 and New York in 1953.
Most of his works were woven around the rural life of Bengal and religion. His most applauded works include 'Dual Cats with one Crayfish', 'Bride and two Companions', 'Mother and Child' and 'Krishna with Gopis in Boat'.


In 1934, he received a Viceroy's gold medal in an all India exhibition. In 1954 he was awarded Padma Bhushan by the Government of India. He was made the first Fellow of the Lalit Kala Akademi in 1955.
He breathed his last on April 24, 1972.