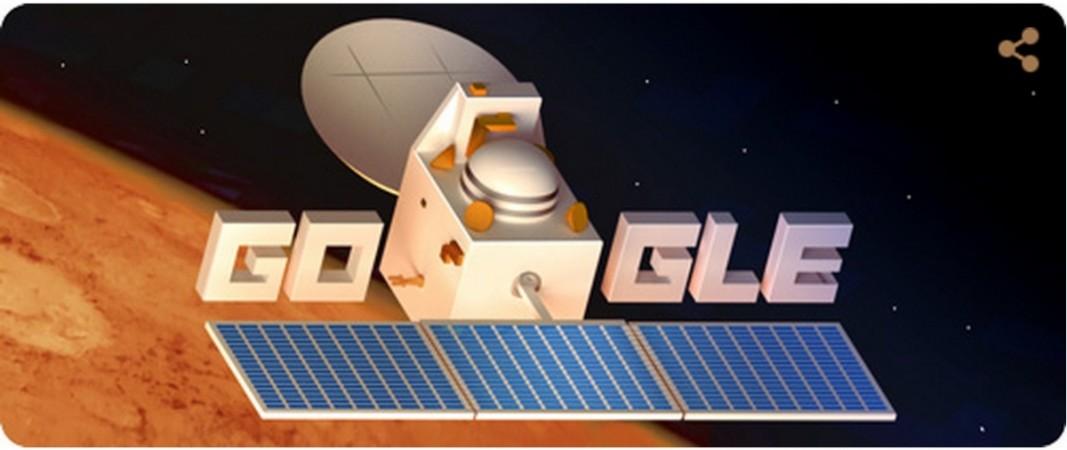 Search engine giant Google is celebrating India's Mars mission, Mangalyaan's one month anniversary in Martian orbit with a simple yet interesting doodle today.
India's first interplanetary mission "Mars Orbiter Mission" completed a month in the Martian Orbit on 24 October. The doodle is very simple, in which GOOGLE's second 'O' has been replaced by an image of Mangalyaan.
When one puts the cursor on the doodle it reads: "Mangalyaan completes one month in Mars Orbit." With a single click one can reach its search page.
Google mostly comes up with doodles to mark annual events and birthday anniversaries of noted people, but this is a rare gesture seen by the search engine. Interestingly the doodle of Mangalyaan is only visible in India.
India was the first Asian country and the fourth space power after the US, Europe and Russia to send a spacecraft to Mars. It was the first country to succeed in the first attempt.
Prime Minister Narendra Modi marked the Mars mission as a major achievement. "History has been created today. We have achieved the near impossible. I congratulate all ISRO scientists and all my fellow Indians on this historic achievement," he said on the day Mangalyaan entered Mars' orbit.