Uber's list of detractors is pretty long, but it faces the most serious threat from one of its biggest investors – Google. Recent reports indicate that Google is gearing up to enter the ride-sharing business.
The search engine's venture capital investment arm "Google Ventures" invested $258 million in Uber in August 2013. It was its biggest investment ever. Google Ventures continued funding Uber and at one point it was also speculated that the search giant may buy out the taxi service in the future.
Google nominated its chief legal officer and senior vice president of corporate development, David Drummond, to join Uber's board of directors in 2013.
Drummond has informed Uber's board that it is prepping to enter the taxi service industry. Uber executives have also seen screenshots of what could be Google's ride-sharing app. The Uber board of directors are discussing whether it wants Drummond to resign from his position on the board.
Google's Autonomous Vehicles
Google has a long-standing bet on autonomous vehicles becoming the next step in personal transportation. It has invested significant resources in developing technology that is aimed at making cities operate more efficiently. The search giant expects its Google X research lab to be able to produce an adoptable autonomous vehicle within two to five years.
Google executive in-charge of the project, Chris Urmson, spoke of a scenario where it is possible for autonomous vehicles to patrol neighbourhoods and to pick up and drop passengers as well.
In a conference call, Urmson explained that Google is thinking long-term and how the technology can become useful for people. "One is in the direction of the shared vehicle. The technology would be such that you can call up the vehicle and tell it where to go and then have it take you there."
Google Maps
Even as Google executives' comments have made the senior executives at Uber jittery. What really worries them and the rest of the industry is not Google's sound financial backing and technology skills, but the Google Maps application.
Uber and many other ride-sharing companies depend on Google Maps to connect the passenger and the driver. This data could provide Google with the necessary transportation patterns in major cities, which gives them a significant lead over every other operator.
Uber would suffer a major blow if it loses access to Google Maps. Rival apps include AOL's MapQuesr, Apple Maps and many regional players, none of whom have either the ease or the utility of Google Maps, giving the company virtual monopoly.
Uber and The Dude In The Car
On Monday, Uber announced its association with Carnegie Mellon University for a research facility to develop a range of autonomous vehicle technology.
Uber would be left without a partner if Google decides to operate on its own. The possibility of driverless cars is now closer to reality than ever.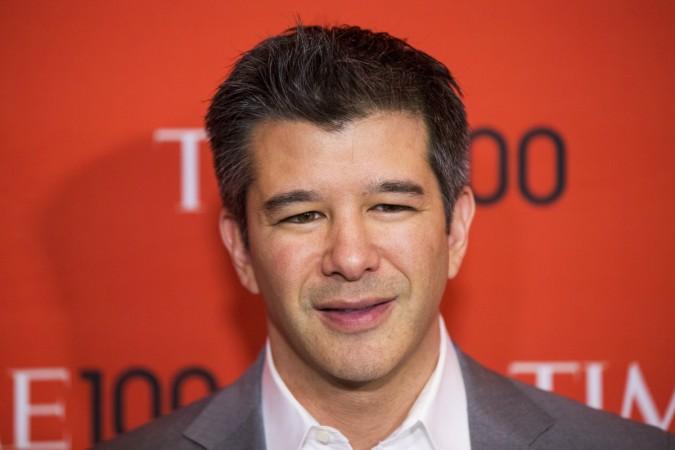 If Uber is to benefit from it, it would either have to develop its own technology or to tie up with an auto company that would offer autonomous vehicles as part of its fleet. Audi, Mercedes, Tesla and others have showcased driverless technology, though it is not clear as to how they rank vis-a-vis the Google developed car.
Uber CEO Travis Kalanick has discussed the inevitability of driverless, autonomous vehicles becoming part of the public transportation mode, as they would offer cheaper rides, and would become a real alternative to owning a car. At a technology conference, he termed the Uber experience as expensive because the price of transportation included not only the car, but also the "dude in the car". However, "When there's no other dude in the car, the cost gets cheaper than owning a vehicle," he added.
Google Now
Google fired its first salvo a week ago, when it announced that it would start presenting data from third party applications listed on Google Now, Bloomberg reports.
Google Now is a service which presents useful information prominently on the screen of Android smartphones. The search giant noted that it has struck deals to draw data from apps like Pandora, AirBnb, Zillow and ride-sharing app Lyft. The organisation most conspicuous by its very absence is – Uber.