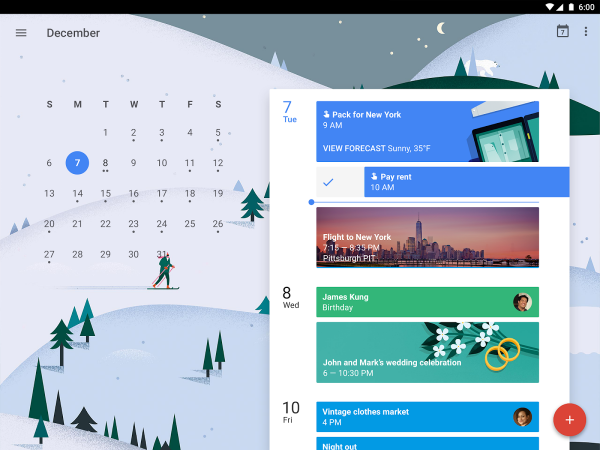 Google Calendar turned 10 April 12 and marked its birthday by launching a new feature that aims to help users achieve their daily objectives. The latest addition to Google Calendar is the feature Goals, through which Google wants to help users find time for personal tasks that usually get put off.
Whether it's reading more or going for a run, with Goals users can key in the good habit they want to develop and how much time they want to devote to it every day and Google Calendar will find an appropriate time for it, the company announced on the official Google Blog.
Adding goals to your daily schedule requires three easy steps: When users tap on the little button to add events and reminders, they will be greeted by a third option — goals. Tapping on it give users the option to choose from a list of goals.
The next step is to specify what the exact goal is, how many times a week it needs to be pursued, and for how long each day and the time of day when it's most convenient for the user to pursue it.
Google Calendar automatically slots the activity into your schedule and reminds you when it's time.
The Goals feature is adaptive and the Calendar will automatically adjust the timings of your activity if say, a meeting comes up. Google Calendar works well with the other apps in the Google app ecosystem.
The goals can be deferred too and as you keep working on your goals, Google Calendar reportedly learns from your schedule and refines the best time for pursuing them.
Goals will remain a standard feature and can be found on the iOS as well as the Android app.