Search engine giant Google on Thursday announced the acquisition of HTC's smartphone hardware division.
The company is reportedly paying $1.1 billion to HTC to take control over the latter's R&D and engineering unit that is responsible for Google's Pixel smartphones, get access to related patents (non-exclusive) and also the deal includes, transfer of HTC mobile phone development staff to its Mountain View headquarters. It has to be noted that, the Taiwanese major will continue to run Vive VR (Virtual Reality) and also make it's own flagship mobiles and tablet under HTC banner.
"In many ways, this agreement is a testament to the decade-long history of teamwork between HTC and Google. Together, we've achieved several mobile-industry firsts, including the first ever Android smartphone, the HTC Dream, also known as the T-Mobile G1 (I loved mine!); as well as the Nexus One in 2010, the Nexus 9 tablet in 2014, and the first Pixel smartphone just last year," Rick Osterloh, senior vice president, hardware, Google, said in a statement.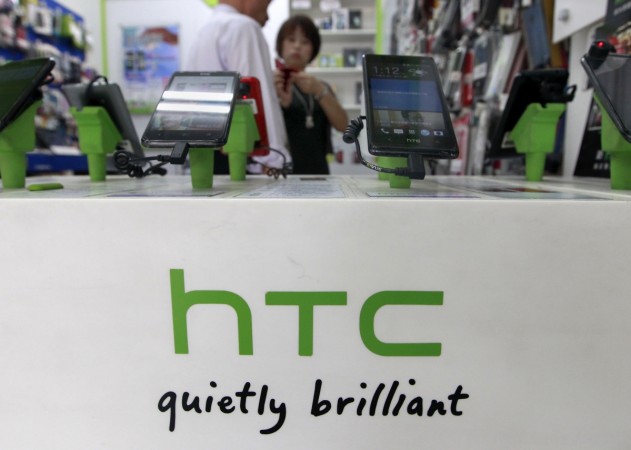 Google vs Apple: The real battle for smartphone supremacy begins
Before the Pixel phones, Google for the past one decade has been offering Android software to third-party OEMs (Original Equipment Manufacturers). This apparently helped the company heap more revenue as mobile phones became more ubiquitous than PCs. Currently, Google's Android powers four out of every five phones in the world. However, software version fragmentation is highly skewed compared to Apple's iOS, which powers iPhones, iPads and iPods, as the former has no control of phone hardware. For instance, 2016-series Android Nougat has reached only to 14.3% (till September 11, 2017) out of more than one billion devices. In comparison, iOS 10 has been adopted by more than 87 percent ( till July 2017) of all the Apple devices.
Now, with this acquisition, Google will now get full control of both hardware and software aspects of Pixel phone series and related connected devices and be able to compete with full force against established players like Apple and Samsung.
"Last fall, we introduced our first family of Made by Google products, including Pixel smartphones, Google Home, Google Wifi, Daydream View and Chromecast Ultra, and we're preparing to unveil our second generation of products on October 4," Osterloh added, thus confirming that Google will unveil the second generation Pixel series phones at the upcoming event on October 4.
Google Pixel 2 series: What we know so far
As per the information we have gathered so far, Google is expected to announce two new phones, a generic Pixel 2 (aka Walleye) and a big-screen Pixel 2 XL (aka Taimen), which are going to replace the first generation Pixel and the Pixel XL, respectively.
Both the devices, barring the screen-size, are expected to boast same design language. They are said to flaunt dual-tone glass and metal finish similar to the predecessor. However, there will minor change in design; the glass will cover only the topmost part, while most of the rear will have a metal shell. The fingerprint scanner will be out of glass enclosure.
Another key change is that the successors might be devoid of a 3.5mm audio jack port, as Google intends to use the additional space for stereo speakers.
On the front, Pixel 2 XL will come with a 5.99-inch QHD (2560x1440p) OLED display (made by LG) with thin bezel design language and boast AOD (Always-On-Display) feature.
Whereas, the Pixel 2 will sport a 4.97-inch full-HD display (1920x1080p) with AOD feature.
Both the Google Pixel 2 series are said come packed with 4 GB RAM, 64GB storage, Qualcomm Snapdragon 835 octa-core CPU and incremental increase in battery capacity (compared to the predecessor) with fast charging capability.
As far as the photography is concerned, Google has reportedly decided to keep a single primary camera on the back with dual-tone LED flash, EIS (Electronics Image Stabilisation) for enhanced low-light images.
Given the fact that Google has got access to the HTC's patents, rumours are rife Google has borrowed HTC U11's key feature — the "Edge Sense" squeezable frame technology — for its Pixel 2 series, and intends to call it the "Active Edge."
For the uninitiated, HTC Edge Sense technology offers users the ability to trigger advanced touch capabilities and use a "short squeeze" as well as a "squeeze and hold" for more functionalities. Since Edge Sense takes inputs based on the pressure applied to the side of the device, it can be used in nearly any condition – including rainy weather that would normally pose a challenge with capacitive buttons.
In the Pixel 2 series, it is expected to be used to trigger Google Assistant, and launch the camera and perform other features depending on the finger pressure and location on the frame.
Pixel 2 is likely to come in three colours — "Kinda Blue, Just Black and Clearly White". It is said to be offered in 64GB and 128GB variants for $649 (approx €540/Rs 41,783) and $749 (approx €624/Rs 48,221), respectively.
Google is also expected to offer them with contracts for $27.04 (approx €22.52/Rs 1,741) per month and $31.21 (approx €25.99/Rs 2,009)/month, respectively, over 24 months.
On the other hand, the Pixel 2 XL — 64GB & 128GB — will cost you $849 (approx €707/Rs 54,659) and $949 (approx €790/Rs 61,097). These, too, will be made available via contracts for $35.38 (approx. €29.46/Rs 2,278)/month and $39.54 (approx €32.92/Rs 2545)/month, respectively, over 24 months.
The Pixel 2 XL will be offered in two shades — a panda-hued "Black & White" colourway and another raven-coloured "Just Black".
Google — besides the Pixel 2 series — is also expected to announce new-generation Daydream VR headgear and mini Home smart speakers.
Read more: Google set to launch Amazon Echo Dot-rival Home Mini
Stay tuned. Follow us @IBTimesIN_Tech on Twitter for latest updates on Google products.