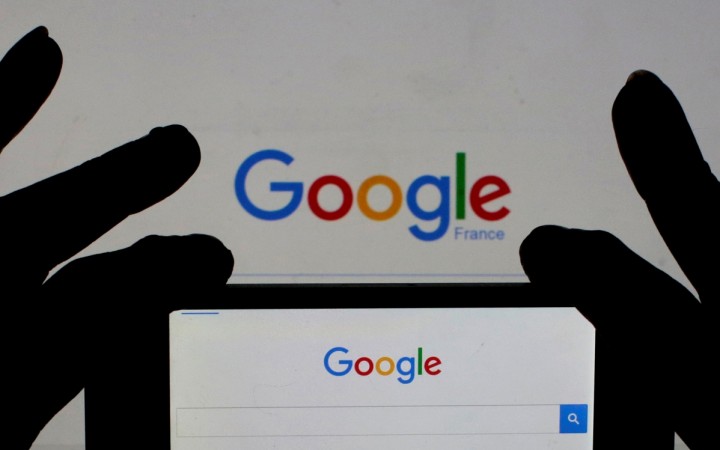 Search engine giant Google is reportedly planning to launch a proprietary flagship handset later this year. Google's officials are in talks with some network carriers in the United States to extend support for the launch of Google's own smartphone, The Telegraph reported, citing company insiders.
The rumoured Google Phone is not related to the company's Nexus series, where it asks partner OEMs (original equipment manufacturers) to make the device. The report says that Google phone will be fully conceptualised and produced by the Mountain View-based company, so it can have full control over the software as well as the device's hardware.
It looks like Google wants to replicate Apple's make-your-own device and software strategy, as the company, despite having the distinction of providing OS support to more than 80 percent of the smartphones across the world, has highly fragmented software versions.
If we take a look at the official Android platform dashboard, its latest v6.0 Marshmallow runs on just 10 percent of the billion plus active devices in the world. On the other hand, Apple's latest iOS v9.0 runs on more than 85 percent of all active iDevices (iPhones, iPads and iPods).
Does this mean Google's Android Silver project is back on track?
This move by Google actually does come as a surprise to tech pundits, because the company has been pondering over this make-your-own device-and-software strategy for a couple of years. Back in 2014, there were reports that Google had initiated Project Android Silver, an upgrade program of Nexus series, under the stewardship of the then Google sales chief, Nikesh Arora. It's main intention was to provide top-notch hardware and pure software with no customisation to users.
However, Android Silver was abruptly shelved due to Arora's sudden departure from the company to head the finance company, SoftBank. Some of Google's smartphone-maker partners were also not happy with the Android Silver, as Google would have taken a huge bite out of their market share.
Google later shifted its focus to the budget-oriented Android One smartphone markets such as India and other emerging markets of Asia and Africa. So far, Android One project hasn't managed to get satisfactory response in those regions. Many believe this failure might have pushed Google to re-initiate its Project Android Silver. In April, Google appointed Rick Osterloh, the chief of its formerly-owned company Motorola, as the new senior vice-president of the hardware division.
As of now, there is no word on the features of the Google phone.
Also read: HTC Google Nexus 5 (2016) aka Sailfish specifications leaked; base variant to come with 32GB storage
Watch this space for more updates.