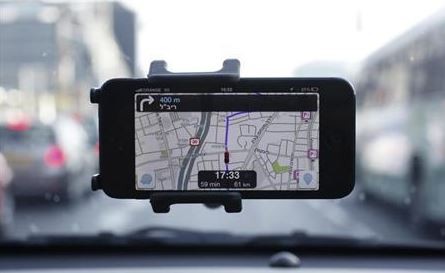 Ending the intense 'Map War', Google has snatched away Waze, the Isreali map navigator, from Facebook and Apple. It is reported to have bought the crowdsourced navigation app for a mammoth amount of $1.3 billion, more than what Yahoo! paid for Tumblr.
Google officially announced the acquisition of Waze on Tuesday. "We're excited about the prospect of enhancing Google Maps with some of the traffic update features provided by Waze and enhancing Waze with Google's search capabilities," said Brian McClendon, Vice President of Geo on Google blog.
Waze is a social GPS navigation app that alerts drivers of anything that would potentially slow down the traffic in 110 countries.
The new acquisition is likely to enhance the existing features of Google maps. The interactive navigation app allows Wazers, as the users are called, to alert each other about accidents on streets, blocked roads and even speed cameras; all things that Google maps lack.
Terms of the deal were not disclosed in the blog but it is reported to have bought the 'fast-growing' community for a whopping $1.3 billion, as mentioned in a report by local Israeli media house, Globes. Both Facebook and Apple were negotiating a deal with Waze, when Google closed it before them.
The reported amount is bigger than the $1 billion deal between Yahoo! and Tumblr, hinting how defensive Google is playing with its competitors even when it is a leader in online mapping.
The Waze community announced in February, this year, to have edited maps for 36 million drivers and has increased its' community to nearly 50 million members within three months.
"We evaluated many options and believe Google is the best partner for Waze," said Noam Bardin, who will remain the CEO of Waze, in a blog post.
"Nothing practical will change here at Waze. We will maintain our community, brand, service and organization - the community hierarchy, responsibilities and processes will remain the same. The same Waze people will continue to collaborate with you," he added.
McClendon confirmed the company, which was founded in 2007, will remain in Israel and so will its R&D facility.