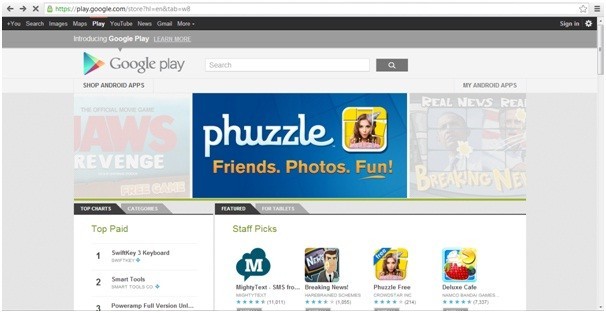 Google on Thursday launched Play Store Seller support in India, opening doors for Android developers in the country to monetize their businesses by selling applications and other products.
The announcement was made through the official Android Developers Blog, describing the move as an initiative to help app developers in a country that has seen tremendous growth in the apps download market over the past six months.
The blog posted by Ibrahim Elbouchikhi, Product Manager on the Google Play team read, "Starting today, developers in India can sell paid applications, in-app products, and subscriptions in Google Play, with monthly payouts to their local bank accounts. They can take advantage of all of the tools offered by Google Play to monetize their products in the best way for their businesses, and they can target their products to the paid ecosystem of hundreds of millions of users in India and across the world."
The latest move from Google will also allow Indian developers make money through the in-app purchases feature of Google Play.
"If your apps are already published as free, you can monetize them by adding in-app products or subscriptions. For new apps, you can publish the apps as paid, in addition to selling in-app products or subscriptions," the blog read further.
In addition to this, Google has also added buyer's currency support for India which will now allow developers to set prices in Indian currencies. Developers can get on to the Play Store using their Developer Console account. Google Play Store support is available in 32 countries across the world.