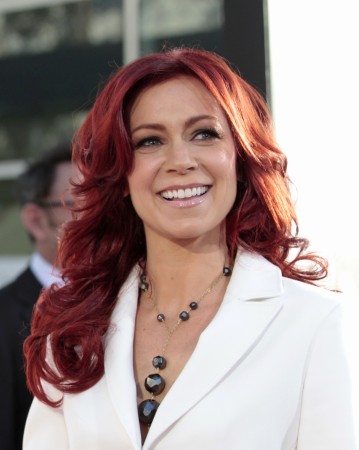 Actress Carrie Preston recently hinted at her return to popular CBS legal drama "The Good Wife" as Elsbeth Tascioni in season 7.
While interacting with her Twitter followers, Preston revealed that she would love to join the upcoming sequel of the series. When one of her fans asked if she will be a guest star, the 47-year-old replied, "I've got my fingers crossed! If it were up to me, I'd be there every episode :-)"
"If they bring me back, I don't know how they'll top penguins in my head, treadmill desks and I making out in my office, but I'm sure they'll find a way!," she wrote when another admirer asked her about Tascioni.
Preston even revealed that she has a soft spot for her character in "The Good Wife" and shared her favourite scene from the series. "I loved the one where I was in jail and then had to run down the length of the indoor track to get to the trial," she tweeted.
The celeb also stated that Diane Lockhart, played by Christine Baranski, is her favourite character from the CBS legal drama. When one of her fans asked her how it was to work with Baranski, Julianna Margulies and Josh Charles, she wrote, "I mean, it's like lobster, caviar and champagne every day."
British actress Cush Jumbo will also join the cast of legal drama in the upcoming season. But her role is yet to be revealed. "We're still figure out exactly [her role], but we're not suggesting that Cush will be an investigator or take on that role," creator Michelle King told TV Guide.
"The Good Wife" will be back on CBS with season 7 from Sunday, 4 October, at 9pm.