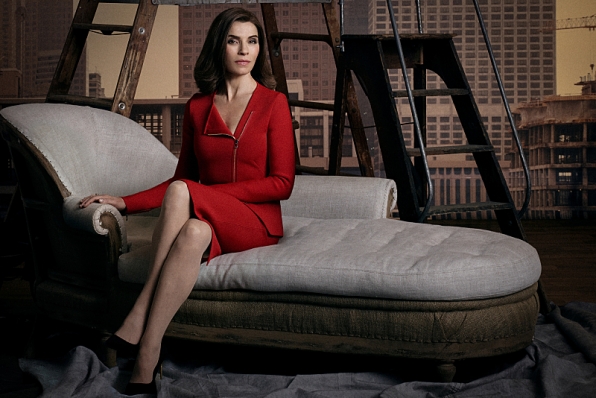 Alicia Florrick (Julianna Margulies) is likely to take the decision of her life when "The Good Wife" returns on CBS with season 7 on Sunday, 4 October, at 9pm.
The choice of the protagonist could help her in establishing a successful career but might have a negative impact on her relationship with Diane Lockhart (Christine Baranski) and Cary Agos (Matt Czuchry).
The recent buzz about the legal drama is that Margulies' character might partner with Elsbeth Tascioni (Carrie Preston) and Louis Canning (Michael J. Fox) to set up a new law firm that might compete with Lockhart Agos Lee.
Last month, Preston hinted about her return to the series during an interaction with her followers on Twitter.
"I've got my fingers crossed! If it were up to me, I'd be there every episode :-). If they bring me back, I don't know how they'll top penguins in my head, treadmill desks and I making out in my office, but I'm sure they'll find a way!" said the actress.
Meanwhile, there is no official confirmation on whether Alicia will accept her rival attorney's offer or enter politics. But a new member will reportedly team up with Diane and Cary in the upcoming season, according to TV Line.
The website stated that a character named Dirk will join Lockhart Agos Lee in the premiere of "The Good Wife" season 7 titled "Grunts". The person is described as an active member of the law firm with the ability to "make his presence felt" with his charming personality.