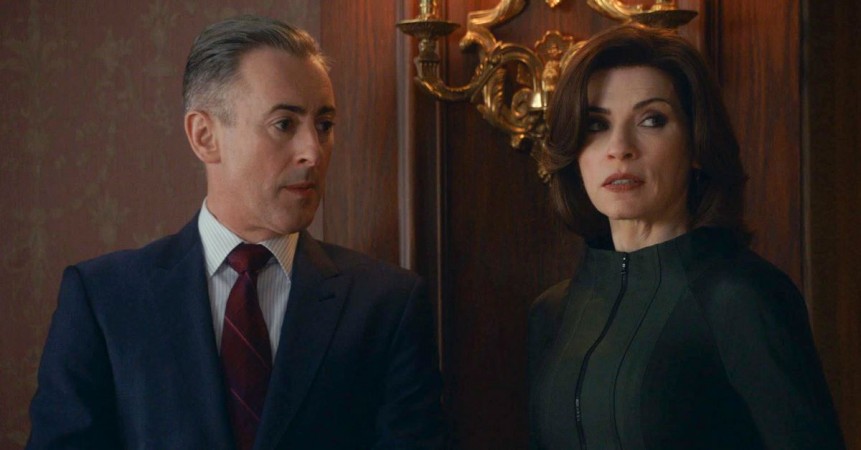 The latest instalment of "The Good Wife" will focus on the major issue in the plot: Peter Florrick's (Chris Noth) possible conviction. In Season 7 episode 19 titled "Landing," the Governor of Illinois will contemplate his future in the face of an impending trial. However, CBS will air the upcoming episode a week later Sunday, April 17.
In episode 18, Peter asked for his estranged wife, Alicia's (Julianna Marguiles) support. He urged her to be by his side until the trial ends. This meant that the two couldn't get divorced and by extension, Alicia couldn't be open about her relationship with Jason (Jeffrey Dean Morgan). Although the lawyer didn't make her decision known in episode 18, it will perhaps be revealed in the upcoming instalment.
So far, Alicia has always lent her support to Peter, even when it wasn't in her best interests. She campaigned with him when he ran for president, and, if anything, she might postpone the divorce as well. If this does happen, then Peter will have the security of Alicia's support and nothing else.
Fans of the show will remember that everyone seems to be working against him. In episode 18, one of Peter's most trusted friends, Eli Gold (Alan Cumming) spoke to Assistant Attorney Connor Fox (Matthew Morrison) about the politician's corrupt practises. This incriminating evidence could help the state and Peter could be facing a harsh sentence.
The synopsis (via TV Guide) for episode 19 details that the Governor's future remains uncertain. Will he get a plea deal or will he go to trial? This remains to be seen.
Meanwhile, Alicia and Lucca will represent a former NSA agent, who is not allowed to re-enter the country.
"The Good Wife" Season 7 episode 19 airs 9 p.m. EST Sunday, April 17, on CBS. You can watch the past episodes online via CBS All Access.