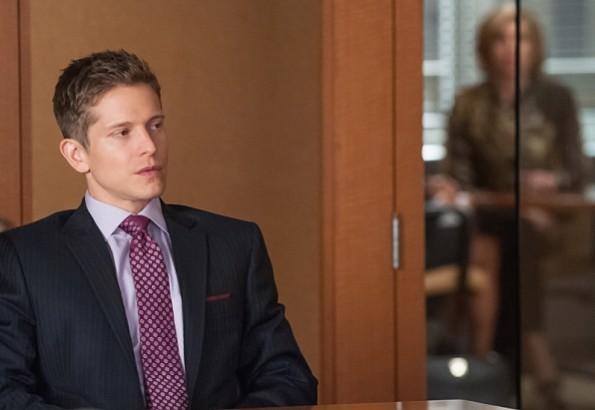 Winter finale episode of "The Good Wife" season 6 will once again take the viewers to the courtroom drama, wherein Cary Agos (Matt Czuchry) will take the biggest decision of his life.
The tenth episode of the legal drama titled "The Trial" will also focus on Alicia Florrick's (Julianna Margulies) campaign for State's Attorney, the relationship between Kalinda Sharma (Archie Panjabi), her lesbian friend FBI agent Lana Delaney (Jill Flint) as well as Lemond Bishop's (Mike Colter) next move against Agos.
Here are the five things that the viewers must know before "The Trial"
1. Cary Agos vs Lemond Bishop: As per the official trailer of the mid-season finale episode, a representative from State's Attorney assures Agos that if he testifies against Bishop, they might consider his plea for a lighter sentence.
However, the drug lord has already made it clear that he wouldn't hurt anybody until they hurt him. So the time has come for Agos to decide between life and death.
2. Cary's Prison Consultant: While the viewers are curiously waiting to watch Cary's trial, several speculations are doing the rounds that a new character called Tim will be joining the cast list of "The Good Wife" season 6. He is said to be Cary's prison consultant, who will be hired to take a day-long session on how to survive in prison.
3. Alicia Florrick's Campaign for State's Attorney: The official synopsis of the winter finale episode states that a joke between a mother and daughter will affect Alicia's campaign for State's Attorney.
Meanwhile, promotional images of "The Good Wife" season 6 episode 10 reveal that Eli Gold (Alan Cumming) will work some campaign magic to help Alicia in her run for State's Attorney. But the candidate will become ice-cold when another roadblock comes on her way.
4. Colin Sweeney to Hire Florrick/Agos/Lockhart: Fan favourite Dylan Baker will reprise his role as Colin Sweeney in the upcoming episodes of the legal drama.
"Colin Sweeney wants the firm to sue a TV show for defamation after the show steals his character, and makes it look like he killed his first wife," informed co-creator Robert King.
5. Kalinda Sharma vs Lana Delaney: Considering Sharma's request, Delaney gives her the confidential wiretap, which has information about Bishop's plan to kill Agos. But the tables turn against Delaney, when her superiors start to question about the leaking of wiretap.
It remains to be seen whether Delaney will leave her prestigious job for Sharma or make a move against her in Sunday night's episode of "The Good Wife" season 6.