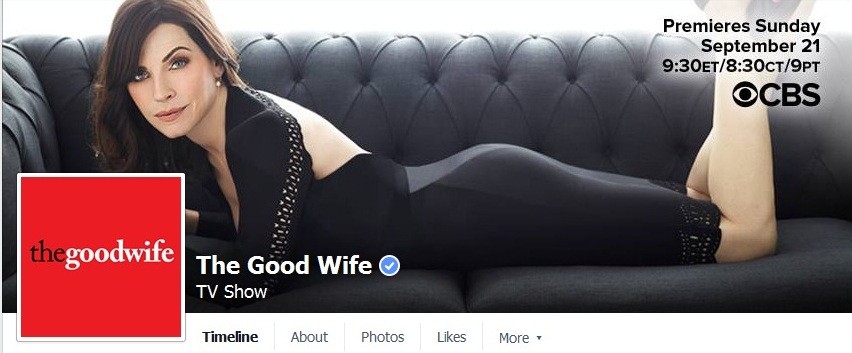 As "The Good Wife" is days away from the premiere show, CBS has fanned the curiosity of the viewers through its latest teaser. An exclusive clip of the first episode of American legal drama reveals the discomfort of Peter Florrick (Chris Noth) on Eli's (Alan Cumming) decision to make Alicia (Julianna Margulies) run for State's Attorney.
"The Good Wife" season 5 ended with Eli giving an unexpected offer to Alicia to run for State's Attorney. Though it is yet to be revealed whether Alicia will except Eli's offer, Peter does not seem to be pleased with the decision, reports E!online.
In a 53-second clip, Peter, the estranged husband of Alicia, expresses his disagreement on Eli's decision and asks him to find another familiar face to run for State's Attorney but not his wife.
However, if Alicia decides to run for State's Attorney, as some of the spoilers indicate, it may turn out to be a new chapter of romance between Peter and her, whose public marriage was a private arrangement.
Previously, Robert King, co-creator of "The Good Wife", revealed that they are planning to explore the idea of a power couple in Peter and Alicia.
"Is it truly possible that you can have an agreement with your spouse that the sexual relationship is over and the love has to be put on hold, even though we're going to use each other for what power we can give each other. Chris [Noth] and Jules [Margulies] seem very willing to take us there, so we're up for it," King Said.
On the other hand, King recently revealed that new season of "The Good Wife" will be more serialised than the previous ones and it will introduce new story lines.
"This season will be more serialized than other seasons. I think for new viewers, this is not a bad season to jump in on because I think right from the beginning you're quickly pulled into a story that is not a story that continues from last season. It's around three or four stories, two or three from last season and two new ones," he told E!online.
Meanwhile, viewers are impatiently waiting to watch the premiere show of "The Good Wife" season 6 to find out the answers to several of their questions, including Alicia's decision to join State's Attorney, changes that Diane will be bringing to Florrick/Agos as well as friendship between Finn Polmar and Alicia.