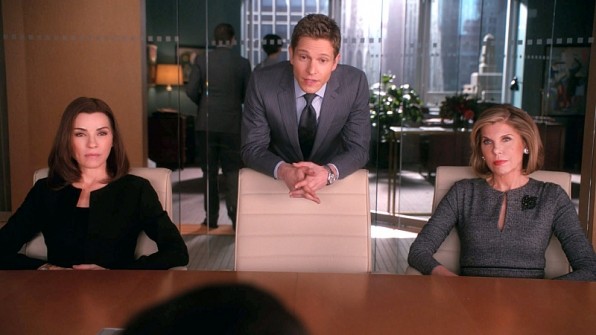 "The Good Wife" season 6 episode 17 titled "Undisclosed Recipients" will take the viewers through a roller-coaster of events that could change the life of its lead characters forever.
The sequel, which is scheduled for telecast on Sunday, 29 March, will not just focus on Kalinda Sharma's (Archie Panjabi) exit but also the future of Florrick/Agos/Lockhart.
The synopsis of "Undisclosed Recipients" indicate that Diane Lockhart's (Christine Baranski) efforts to attract business magnets to the law firm in episode 16 titled "Red Meat" might go in vein.
As per the description of episode 17, the company will fall victim of a cyber-hack after it takes on the case of a movie producer whose work is pirated on a peer-to-peer sharing site.
The hacking might lead the firm to a crucial situation as many of its secrets, including the detective's move to prove Cary Agos' (Matt Czuchry) innocence, could be out in public.
But instead of finding out a solution, the partners of Florrick/Agos/Lockhart -- Alicia Florrick (Julianna Margulies), Cary and Diane -- will find themselves at odds after they voice different opinions regarding the company's future.
If they decide to take separate roads in "Undisclosed Recipients", it could lead to an end of the law firm. Meanwhile, the CBS drama might also introduce its viewers to the plot line of Kalinda's exit.
Executive producer Michelle King has already teased about bringing some big moves in the upcoming episodes of "The Good Wife". "Cary Agos went and left the law firm for a season. We had Alicia spin off and have her own firm. We get to make big moves, which is fun," she told The Hollywood Reporter.
So fans of the legal drama can expect some thrilling sequence on 29 March. Until then, they can enjoy a real battle between Alicia and her husband Peter Florrick (Chris Noth).
Tune in to CBS this Sunday, 22 March, at 9pm to watch "The Good Wife" season 6 Episode 16 titled "Red Meat", which will be live streamed here.