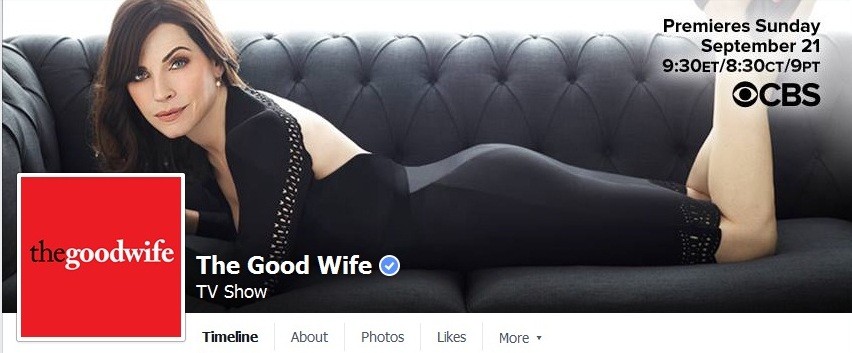 The cast and crew of "The Good Wife" are coming back on CBS with new twists and turns in Alicia's (Julianna Margulies) life on 21 September. The brand new season of the critically acclaimed drama will take viewers on a brand new journey with new cast members joining the show.
"Alicia is adamant in her refusal to run for State's Attorney despite Eli's attempts to persuade her to launch a campaign. Meanwhile, as Diane considers joining Florrick/Agos as partner, an internal crisis threatens to destroy the firm," reads the official synopsis of the premiere episode.
Meanwhile, Robert King, co-creator of "The Good Wife", revealed that the new season of the CBS drama will have a new chapter and a bigger battlefield for Alicia, reported The Christian Post.
King also informed that the team is planning to explore the idea of a power couple in Peter (Chris Noth) and Alicia, whose public marriage was a private arrangement.
"How does that work? Can it work? Is it truly possible that you can have an agreement with your spouse that the sexual relationship is over and the love has to be put on hold, even though we're going to use each other for what power we can give each other," King told TVLine, adding, "Chris [Noth] and Jules [Margulies] seem very willing to take us there, so we're up for it."
While Alicia will have to face some new challenges in life, new cast members are joining "The Good Wife" team. Veteran actor David Hyde Pierce will be making his first appearance on TV screen since "Frasier" in 2004, according to CBS.
"We couldn't be more thrilled and flattered that David's making "THE GOOD WIFE" his first TV role since 'Frasier. We're tremendous fans of his dramatic skills as well as his comedy," executive producers of the show noted.
In "The Good Wife" Season 6, the Emmy and Tony Award-winning actor will portray the role of a cable news legal commentator, who decides to bring an affective change in Chicago as he is disgusted by the rapidly increasing corruption and murder rates.
Another new face to be seen on "The Good Wife" season 6 is Steven Pasquale of "Rescue Me" fame. Pasquale will join the series as Elfman, one of the top campaign managers in the country, according to Deadline.
In the upcoming season of the show, Eli Gold (Alan Cumming) will try to convince Elfman to run Alicia's possible campaign.